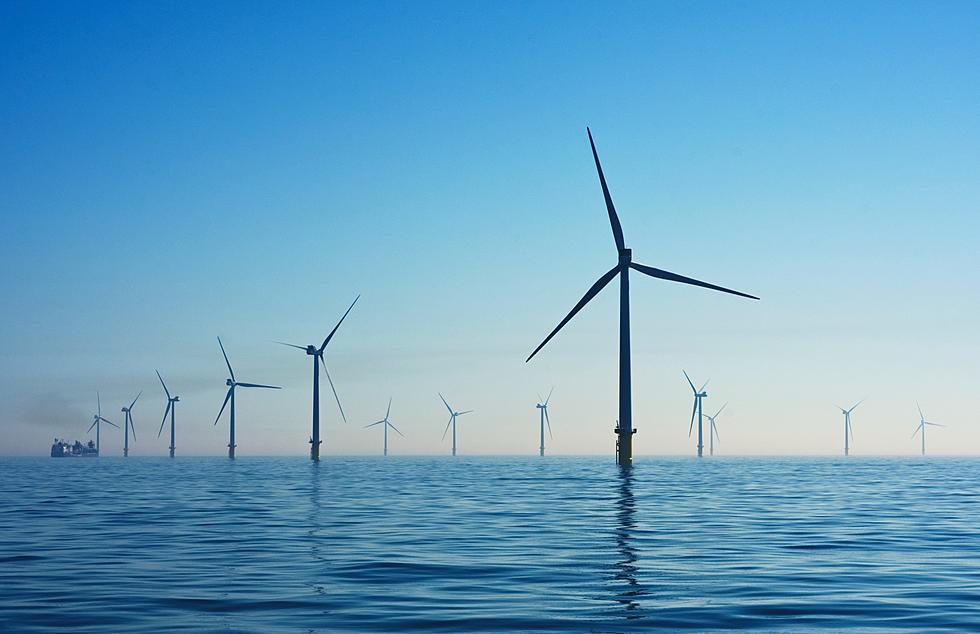 Murphy says that NJ offshore wind project at risk of failing
Nicholas Doherty via Unsplash
ATLANTIC CITY — Offshore wind projects need more federal funding and planning assistance to ensure they get built, the Democratic governors of six northeastern states told the Biden administration, warning that a cornerstone of the climate change fight could be in jeopardy.
President Joe Biden can take three steps — on tax credits, revenue sharing and permits — to help the nascent wind industry deal with challenges like inflation, supply chain and other issues, according to the letter Wednesday from the governors of New Jersey, New York, Connecticut, Maryland, Massachusetts and Rhode Island.
Developer considered walking away
Already, one of the major offshore wind developers active in the northeast, the Danish firm Orsted, has said it considered walking away from projects in the region that have become more costly than anticipated. Although the company decided to stick with them for now, it has said it won't make a final decision on whether to actually build them until the end of this year or the beginning of 2024.
"Absent intervention, these near-term projects are increasingly at risk of failing," the governors wrote. "Without federal action, offshore wind deployment in the U.S. is at serious risk of stalling because states' ratepayers may be unable to absorb these significant new costs alone."
Governors' requests for Biden administration
The governors want the president to have the Treasury Department and the Internal Revenue Service issue additional guidance on how offshore wind companies can qualify for federal clean energy tax credits.
They also want to set up a revenue sharing arrangement in which money generated from offshore leases beyond state waters are shared with those states instead of being returned to the U.S. Treasury.
The third request was for the federal government to make faster permitting decisions for offshore wind projects.
Developer received big tax break from NJ
During an earnings conference call last month, Orsted said it considered simply abandoning its Ocean Wind I project in New Jersey, one of two in the state for which it has approval.
The company also said it may be forced to write off about $2.3 billion on U.S. projects that are worth less than they had been.
Orsted has already received a tax break from New Jersey, which enacted a law allowing the company to keep federal tax credits it otherwise would have been required to pass along to ratepayers. Other developers now want similar assistance.
Gov. Phil Murphy, who wants his state to become the East Coast hub for the offshore wind industry, said he acted to protect jobs the industry will create.
We told you so, say Republicans
Republicans, who tend to oppose offshore wind in New Jersey and nationally, say the industry is inherently unprofitable. Their members in the state's Democrat-controlled Legislature are calling for a special session to consider legislation pausing offshore wind development and ensuring that no future tax credits can be given.
At the federal level, Republicans have held investigatory hearings into the offshore wind industry and succeeded in getting the Government Accountability Office to launch its own investigation.
Story continues below
Windfarm projects proposed for NJ coast — and what they might look like
These are the wind energy projects approved for and planned for the ocean off the coasts of New Jersey and New York. While the projects have the support of officials who say they will stimulate the local economy and create renewable energy to power millions of homes, many coastal residents have raised concerns about how the projects will impact tourism and the environment.
The gallery includes competing photosimulations — those on file with the federal
Bureau of Ocean Energy Management
and those recently commissioned by a group opposed to the wind farm development.
Challenges for wind developers
McKinsey & Company, the global management consulting firm, said in an article on its web site earlier this year that the offshore wind industry is challenged by disrupted supply chains, inflation and higher costs. It said the prices of steel, copper, and aluminum have experienced two- and threefold increases over the past few years.
It also noted that several turbine and cable manufacturing companies have issued profitability warnings due to higher costs and the inability in many cases to adjust existing customer contracts to compensate for the added expenses.
"This letter comes at a pivotal time, with the industry seeking to scale up rapidly but meeting headwinds due to inflation, supply chain constraints, and permitting delays," said Jason Grumet, CEO of the American Clean Power Association. "The success of offshore wind development in these states will go a long way towards determining whether we achieve the Biden Administration's 30 gigawatts of offshore wind by 2030 objective."
The letter was signed by Murphy; New York Gov. Kathy Hochul; Connecticut Gov. Ned Lamont; Massachusetts Gov. Maura Healey; Maryland Gov. Wes Moore and Rhode Island Gov. Dan McKee.