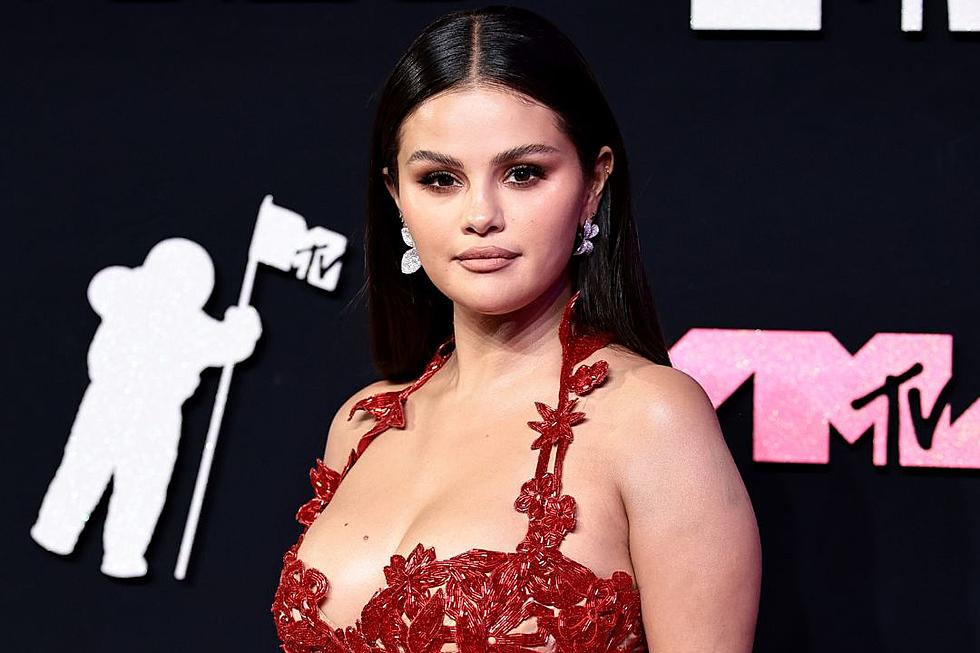 Selena Gomez Reacts to Becoming a Meme at VMAs: 'Dragged for Being Myself'
Dimitrios Kambouris, Getty Images
Selena Gomez isn't as amused by the rampant 2023 MTV VMAs memes of her as the internet was during the show.
Gomez's candid reactions to several moments throughout the night immediately went viral during the live telecast Tuesday (Sept. 12).
For one, she seemed to stop clapping and cringe at the announcement of Chris Brown's nomination for Best R&B. In another viral moment, she seemingly covered her ears and appeared startled during Olivia Rodrigo's set, which featured the stage breaking down as a callback to the singer's "vampire" music video.
READ MORE: Madonna Reacts to Pepsi Airing Her Formerly Banned Commercial
In response to the memes, Gomez posted a statement to her Instagram Story on Wednesday (Sept. 13) declaring she'd never be caught lacking on camera again.
"I will never be a meme again. I'd rather sit still than be dragged for being myself. Much love," she wrote.
Gomez also clarified her reaction to Rodrigo's performance in a comment under a post on the BuzzFeed Celeb Instagram account.
"I heard a loud noise and it scared me," she commented.
Meanwhile, another post online insinuated that instead of enjoying her former best friend Demi Lovato's performance of rock versions of her past hits "Heart Attack" and "Cool for the Summer," Gomez posed for a photographer.
The tweet even called her "the only person who wasn't cheering" for Lovato.
Aside from the VMAs, Gomez also became a meme recently for a candid photo of her wrapped snugly in a gray blanket, which inspired many recreations.
Some fans compared the photo to Rose after losing Jack in Titanic, or a final girl in a horror movie finally resting at the end of all the action.
Gomez's animated expressions during a recent soccer game in Los Angeles also went viral after she reacted to Lionel Messi nearly scoring a goal.
However, she seemed to embrace those two memes, even sharing them on her own social media and captioning one "Mood."
2023 MTV Video Music Awards Red Carpet Fashion
From Olivia Rodrigo's stunning silver number to Doja Cat's barely there spider web gown, these 2023 MTV VMAs looks had us doing a double take.