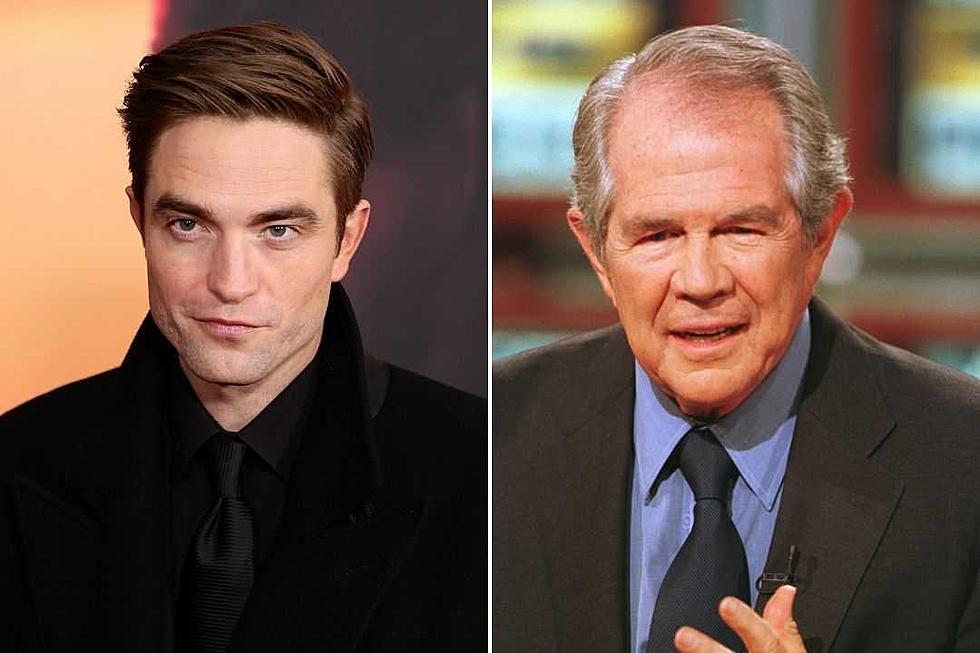 Robert Pattinson Went Viral on Twitter Because Pat Robertson Died and Apparently No One Can Read
Dimitrios Kambouris / Michael Smith, Getty Images
Robert Pattinson trended on Twitter after many confused the actor with Pat Robertson, who has died.
The controversial conservative televangelist and media mogul, who was infamous for mixing GOP politics with religion, died Thursday (June 8), according to his official broadcasting network. He was 93.
The Christian Broadcasting Network has not revealed the cause of Robertson's death as of publishing. Robertson founded the network, which airs The 700 Club, in 1960.
On Thursday, Robertson's death was conflated with The Batman and Twilight star, who has a similar, yet inverted name. "Robert Pattinson" trended on Twitter, where many fans expressed their initial confusion and subsequent relief to learn that no, Edward Cullen had not died.
READ MORE: Mia Goth Drags 'Twilight' in Front of Franchise Star Robert Pattinson
"Read pat robertson as robert pattinson for a second and my life flashed before my eyes," one person tweeted.
"In my borderline dyslexia I thought y'all were saying that Robert Pattinson had died and I was momentarily devastated about it," another person wrote.
"ROBERT PATTINSON DIED????!!? Oh wait... I think I misread that It's just an evangelical, good," someone else shared.
Many were relieved to find out that Pattinson is indeed still alive and well. In fact, the actor was spotted just days ago walking with girlfriend Suki Waterhouse after the couple went to the gym together.
According to People, the pair appeared cozy as they held hands in New York City on June 6.
See more hilarious tweets confusing the late Pat Robertson with Robert Pattinson, below:
Celebrities Who Died in 2023
Below, see which stars we've sadly had to say goodbye to in 2023.