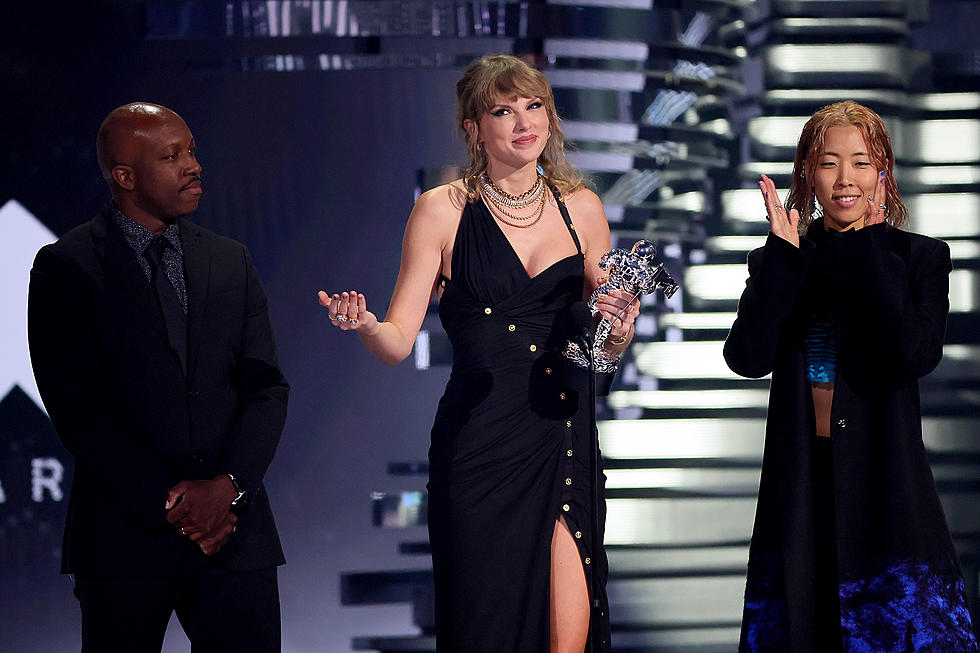 Is Taylor Swift Dating the Brother of a Philadelphia Eagles Player?
Getty Images for MTV
He wasn't with her at the MTV VMAs last night, but speculation is bouncing around that Taylor Swift is spending some time with the brother of a Philadelphia Eagles football player.
The player is the Philadelphia Eagles center Jason Kelce. His brother is also a football player. Travis Kelce is a tight end for the Kansas City Chiefs. Travis missed the Chiefs opening game last week due to injury but is expected back on the field as soon as this weekend.
You might remember hearing the story of Travis trying to meet Taylor at her concert in Kansas City this past summer. He was unsuccessful. From The Messenger: "During an episode of the New Heights podcast with his brother, Jason Kelce, the Kansas City Chiefs tight end said he made a bracelet for the show with the digits of his phone number on the beads."
Maybe it was that story that prompted Taylor to reach out to Travis.
However the meeting apparently did occur, and the word, according to The Messenger is that Taylor and Travis have been "quietly hanging out."
Hey, Travis: You could be the subject of Taylor Swift's next breakup song!
The Messenger quotes a source as saying that the pair got together in New York City a few weeks ago.
So far, there's been no word from Donna Kelce - the mother of Travis and Jason.
What's the rest of the story? For now, there is none. So, let the speculation begin!
SOURCE: The Messenger.
LOOK: Justin Timberlake Lists $10 Million Nashville Property
If you've got an extra $10 million, you can live in Franklin, Tennessee near Keith Urban and Nicole Kidman, Tim McGraw and Faith Hill, and Trisha Yearwood and Garth Brooks. Take a look at this stunning property
recently listed
by Justin Timberlake.
LOOK: 19 Drinks Only '90s Kids Remember
Grab that weird bendy straw you bought with your Chuck. E Cheese tokens, because we're sluprin' up these definitive flavors of the '90s.