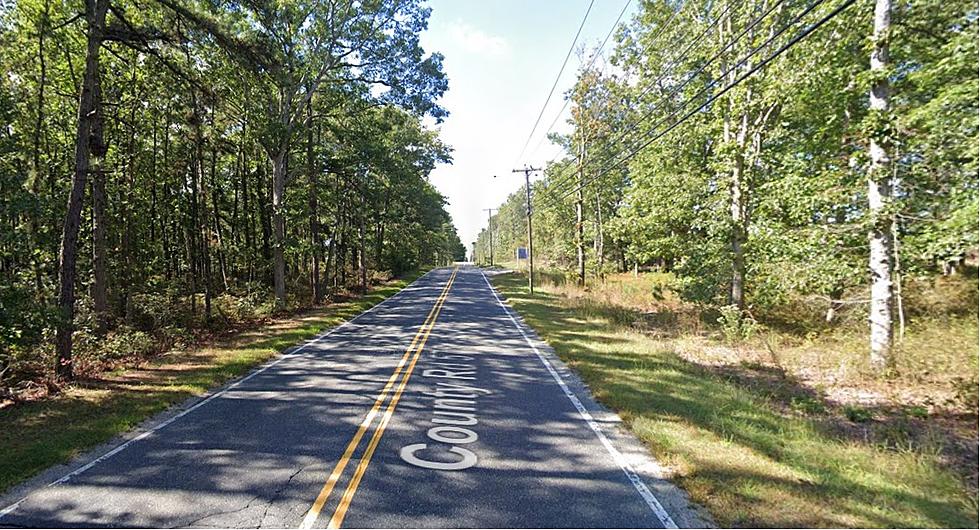 Investigation Continues Into Skeletal Remains Found in Galloway
A heavily wooded area along Pomona Road in Galloway Township, NJ, where skeletal remains were recently found - Photo: Google Maps
An investigation between local and county law enforcement agencies continues after skeletal remains were discovered in Galloway Township earlier this week.
Atlantic County Prosecutor Damon Tyner says the Galloway Township Police Department contacted his agency Monday morning after human remains were found by a man in a wooded area at 187 South Pomona Road, which is located across the street from the sprawling Stockton University campus.
Tyner says, "The remains have been determined to be that of a male. An autopsy has been completed and the results are pending."
An investigation continues between the Major Crimes Unit with the prosecutor's office, the Southern Regional Medical Examiner's Office, and the Galloway Township Police Department, but officials are asking for assistance from the public. If you have any information regarding this case, you are urged to contact the Atlantic County Prosecutor's Office at (609) 909-7800. The public can also contact Atlantic County Crime Stoppers at (609) 652-1234; Crime Stoppers offers cash rewards for information that leads to the arrest and indictment of those who commit crimes in the county.
26 Google Street View Images That Show Just How Much South Jersey Has Changed
Once everywhere, only a few payphones remain around Atlantic County