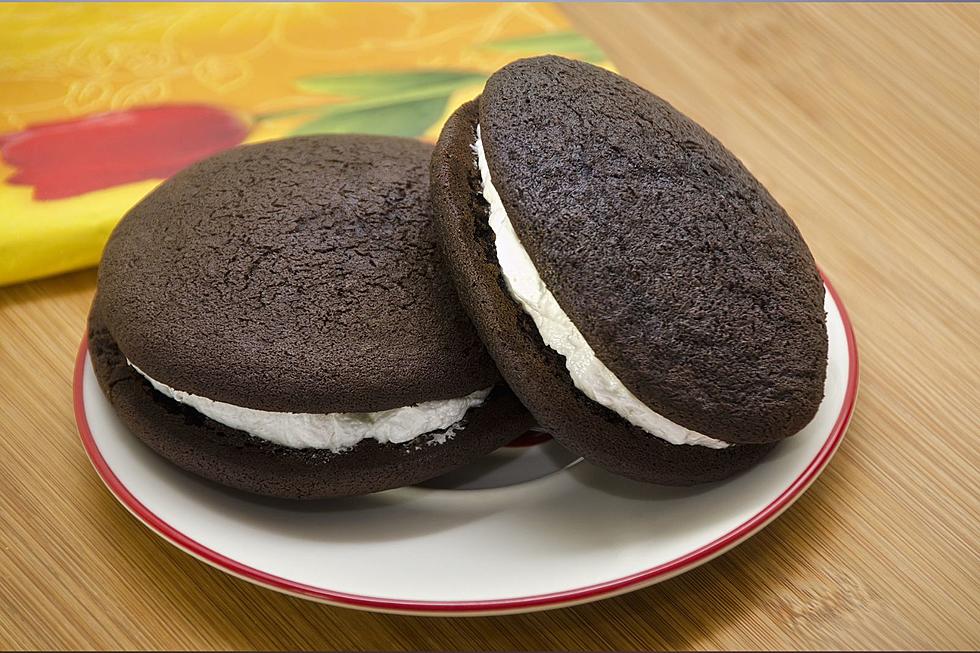 What is New Jersey's most iconic dessert?
Whoopie Pie is the iconic dessert of New Hampshire
🎂 The most iconic dessert from all 50 states has been revealed in a new report
🍰 Everything from cakes to pies to cookies and ice cream are represented
🍨 Can you guess New Jersey's most iconic dessert?
---
Cakes, cookies, pies, pastries, and ice cream! If you have a sweet tooth, then this is for you.
Femanin.com put out a list of "The Most Iconic Dessert from Each State."
Before we get to New Jersey, let's see what delectable treat hails from its neighboring states, New York, Pennsylvania, Connecticut, and Delaware.
Connecticut
Snickerdoodles are the official state cookie for Connecticut. So, it should come as no surprise that the cookie is The Constitution State's choice as its most iconic dessert. What is a Snickerdoodle? A classic Snickerdoodle tastes like a sugar cookie generously flavored with cinnamon sugar. The cookie has crispy edges and a chewy center making them super yummy.
Delaware
Nicknamed The First State, Delaware's state flower is the peach blossom. So, it makes sense that peach pie is the state's iconic dessert of choice. In fact, Delaware designated peach pie as the official state dessert in 2009.
According to statedesserts.com, Delaware Peach Pie is made with peaches, lemon juice, flour, white sugar, cinnamon, nutmeg, butter, brown sugar, rolled oats, and salt in a 9-inch crust. When made right, it tastes like summer on a plate.
New York
While New York is known as The Empire State, New York City is dubbed "The Big Apple." So, you may think that the classic apple pie is the iconic dessert of New York. But you would be wrong.
Cheesecake is the state's most popular dessert. Cheesecakes have been on the New York scene in the 1920s. There are so many flavors to choose from: classic, blueberry, cherry, chocolate, marble, and so many more.
Nonetheless, there is a difference between a New York-style cheesecake and a regular cheesecake. Regular cheesecake uses heavy cream and sour cream to thin the batter and create a creamier texture. New York-style cheesecake is heavy on cream cheese which is why it's so rich and dense.
Don't forget the buttery graham cracker crust and you have the perfect dessert!
Pennsylvania
Shoofly pie is common in The Keystone State, especially in Lancaster County, home of the Amish. But let's not forget about the Hershey factory and Chocolate World in Hershey, PA.
Therefore, it makes sense here that the state chose the chocolate chip cookie as its iconic state dessert.
A crispy cookie with a gooey chocolatey middle is the perfect pick-me-up that no one can turn down.
According to HersheyLand, the perfect chocolate chip cookie is made with butter, granulated sugar, packed light brown sugar, vanilla extract, eggs, all-purpose flour, baking soda, salt, chopped nuts (optional), and of course Hershey's milk or dark chocolate chips.
New Jersey
By now you're probably wondering what dessert is the iconic dessert of The Garden State. New Jersey is home to some of the best boardwalk and carnival treats like ice cream, donuts, funnel cakes and of course, blueberry pie.
But none of them make the cut!
You may or may not be surprised to learn that according to this site, the most iconic dessert of New Jersey is the crumb cake!!!
Originating in Germany, the crumb cake is considered a flat cake covered with a sweet crumb topping referred to as streusel (something scattered). The crumb cake is a Jersey favorite and can be found in almost every bakery across the state.
Food.com has a New Jersey crumb cake recipe you may want to try on your own. It's made with sugar, eggs, milk, flour, baking powder, and vanilla. The crumb topping is made with butter, sugar, biscuit mix, cinnamon, and powdered sugar, all baked to perfection.
Enjoy with a morning cup of coffee out on the deck this summer, on the beach with an iced latte, or at night by a fire pit with friends.
For a full list of iconic desserts from each and every state, visit here.
Report a correction | Contact our newsroom
Each State in America and Their Favorite Type of Cereal...