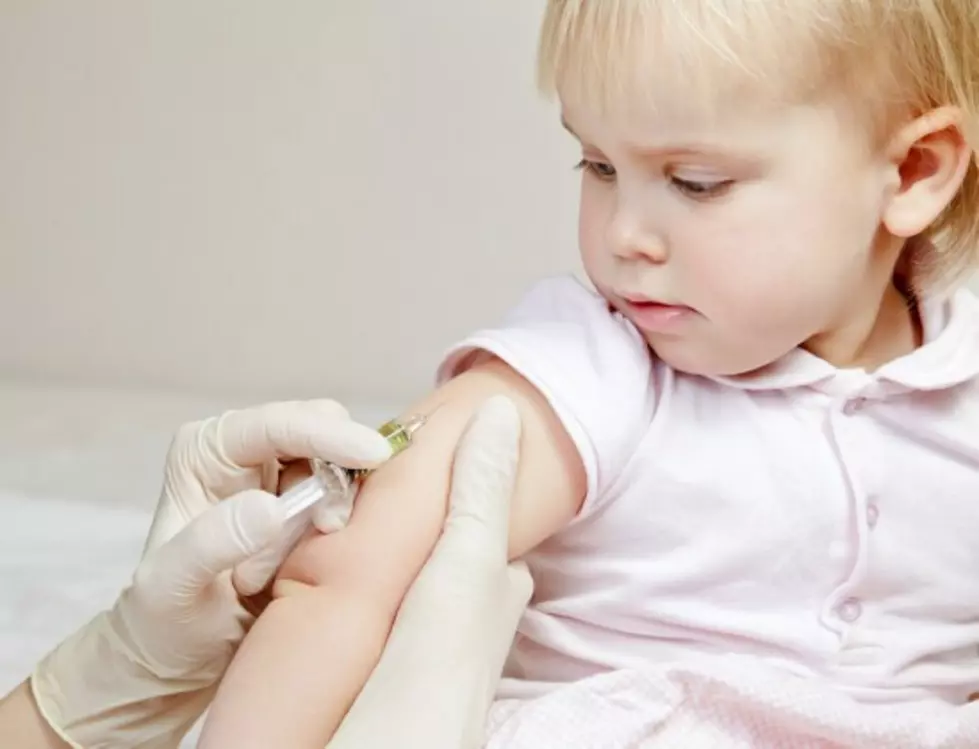 Hundreds of Local Vaccinations May Be Ineffective
ThinkStock
An estimated 900 South Jersey parents who felt they were protected after getting their children vaccinated for chickenpox, measles, mumps, and rubella are finding out that those vaccinations may not do their job.
The Press of Atlantic City reports that the Department of Health issued a warning Monday that vaccines given through a free or low-cost vaccine program in Ocean County may not be effective and the children will need to be re-vaccinated.
In their warning, the Health Department said the vaccines were not stored properly or at the right temperatures, which possibly reduced their effectiveness.
According to the report, the 900 affected children were vaccinated at Southern Ocean Pediatrics and Family Medicine in Manahawkin, through Vaccines for Children, a federally funded, state-operated program that helps provide vaccines to children whose parents or guardians may not be able to afford them. The program provides 1.6 million free or low-cost vaccines to eligible low-income children in New Jersey.
The vaccinations in question were given between November 2014 and July 28, 2016.
Vaccines given to children during that time included measles, mumps, rubella, chickenpox, hepatitis A and B, rotavirus, DTaP/Tdap, Hib, pneumococcal, polio, meningococcal and HPV.
If you believe your child may have received an ineffective vaccine at one of these facilities or have questions concerning vaccinations through the Vaccines for Children program, call 1-800-FED-INFO (1-800-333-4636),