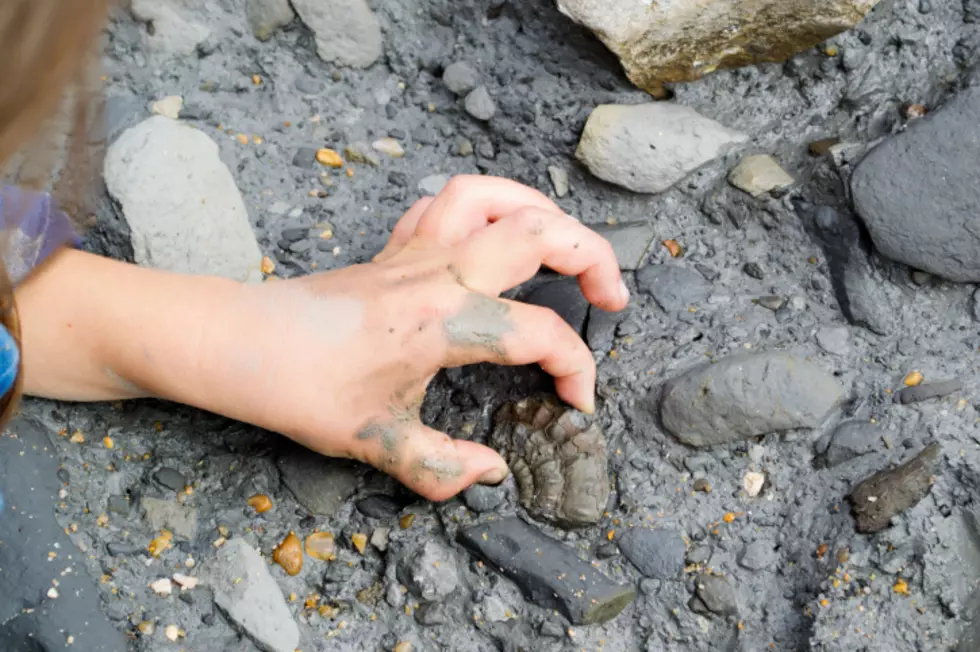 Have You Heard of the Famous New Jersey Dinosaur, Hadrosaur?
Mypurgatoryyears
In case you didn't know, the Wednesday during the second full week of October every year, is National Fossil Day, so what better time to recognize the famous dinosaur fossil discovered in New Jersey!
Haddonfield, Camden County, New Jersey, proudly commemorates their dinosaur the Hadrosaur with a statue of one right in the middle of town, which was placed there in 2003.
But what's the deal with it?
In 1858, the almost complete skeleton of a gigantic, lizard-like creature was found by William Parker Foulke in a marl pit in Haddonfield after he heard rumors that there were strange bones in the pit. To give respect to both where the dinosaur was found and who it was found by, it was given the name Hadrosaurus foulkii.
The fact that the dinosaur was the first of its kind to be discovered and the first (nearly) full skeleton to be discovered was an incredible feat in the scientific community. Because scientists had only found pieces of dinosaur fossils before, they had no idea what animal the bones belonged to. So, crazy enough, the discovery of the Hadrosaur proved that dinosaurs really existed! And it all happened in South Jersey!
If you would like more information on the Hadrosaur, you can visit the site statue site or discovery site in Haddonfield, visit the Museum of Natural Sciences in Philadelphia which has a Hadrosaur display in its collection of dinosaur skeletons, or check out the links below.
---
This blog was written by Erin O'Leary, a Fall 2017 intern at Townsquare Media South Jersey.