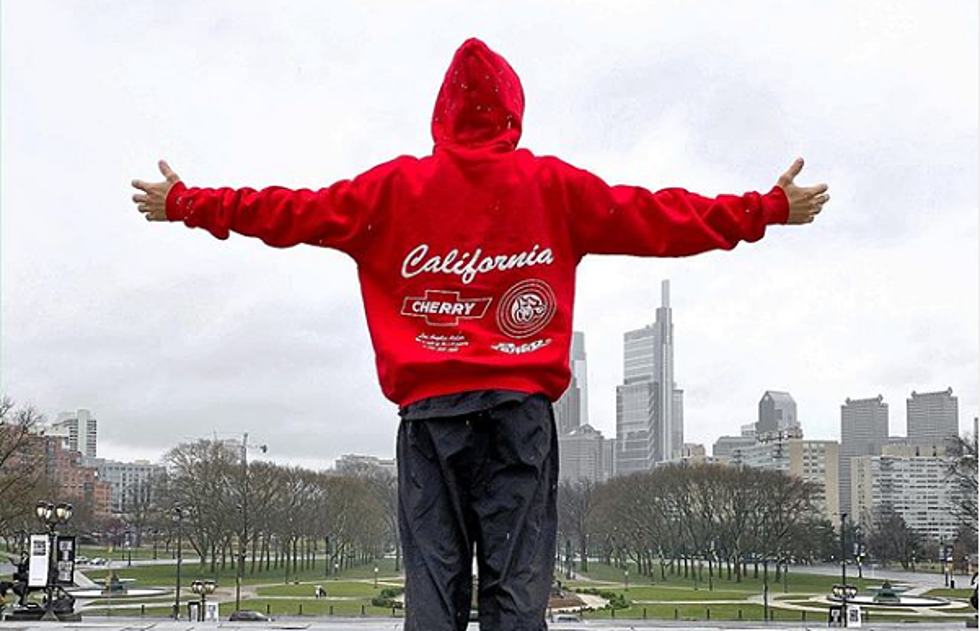 HAPPENING NOW: Justin Bieber Spotted In Philly
Credit: Justin Bieber via Instagram
Justin Bieber is right here in Philly right now (Friday afternoon), apparently.  Within the last hour, he took to his Instagram account to share that he is in the City of Brotherly Love, on the Rocky Steps to be specific. He wrote, "Hey guys I'm in Philly come say hi."
It looks like Justin tried to pull a fast one on his fans by going to the museum when he knew it'd be empty since it is raining out today.
If you happen to run into Justin Bieber while out in Philly this weekend, tag us (@SoJO1049) in your pictures so we can live through your luck! Maybe he is out here to shoot a new music video or just a random trip for a famous cheesesteak. Who knows? We'll be watching to see if he does anything else in town tonight.
Enter your number to get our free mobile app