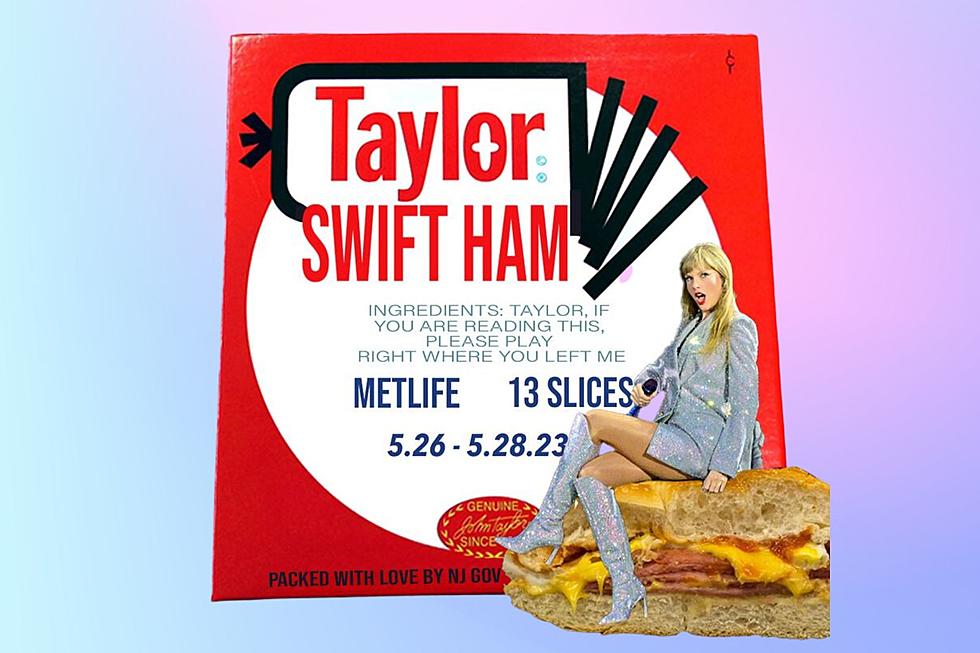 Governor Phil Murphy Declares New Jersey's in Its Taylor (Swift) Ham Era
courtesy State of NJ, NJGov/Facebook; Canva; Getty Images; Amazon
Our heart beats for Taylor Swift, but we're not okay with this.

Taylor Swift belongs to New Jersey this weekend as she performs three nights of The Eras Tour at MetLife Stadium in the Meadowlands.
In honor of her return to the Garden State, Governor Phil Murphy declared New Jersey to be in its Taylor (Swift) HAM era. He made the Taylor Ham, egg, and cheese the official state sandwich.
Ew. We support Taylor SWIFT, but not Taylor HAM. THAT IS PORK ROLL GOVERNOR MURPHY!
So, basically South Jersey cannot accept the declaration of the official state sandwich because down here we don't eat TAYLOR HAM, we eat PORK ROLL, GOVERNOR!
South Jersey will NEVER, I mean NEVER, like EVER going to be in its Taylor HAM Era. I mean this is exhausting, lol.
However, Governor Murphy, I do applaud your working in loads of references to Taylor Swift songs in your declaration, but this is why we can't have nice things.
The 10 Coolest Outdoor Bars in Atlantic City
When warmer weather hits, you wanna dine, drink, and hang outside. Check out the 10 coolest outdoor bars you've got to check out in Atlantic City this spring and summer.
The 16 Best Songs Ever Written/Produced by Pleasantville's Rodney Jerkins
Songwriter and Superproducer Rodney Jerkins is not only a Pleasantville, NJ native. He's a multiple Grammy award winner who's sold millions of albums. We're ranking the 16 best songs Jerkins ever had a hand in creating.