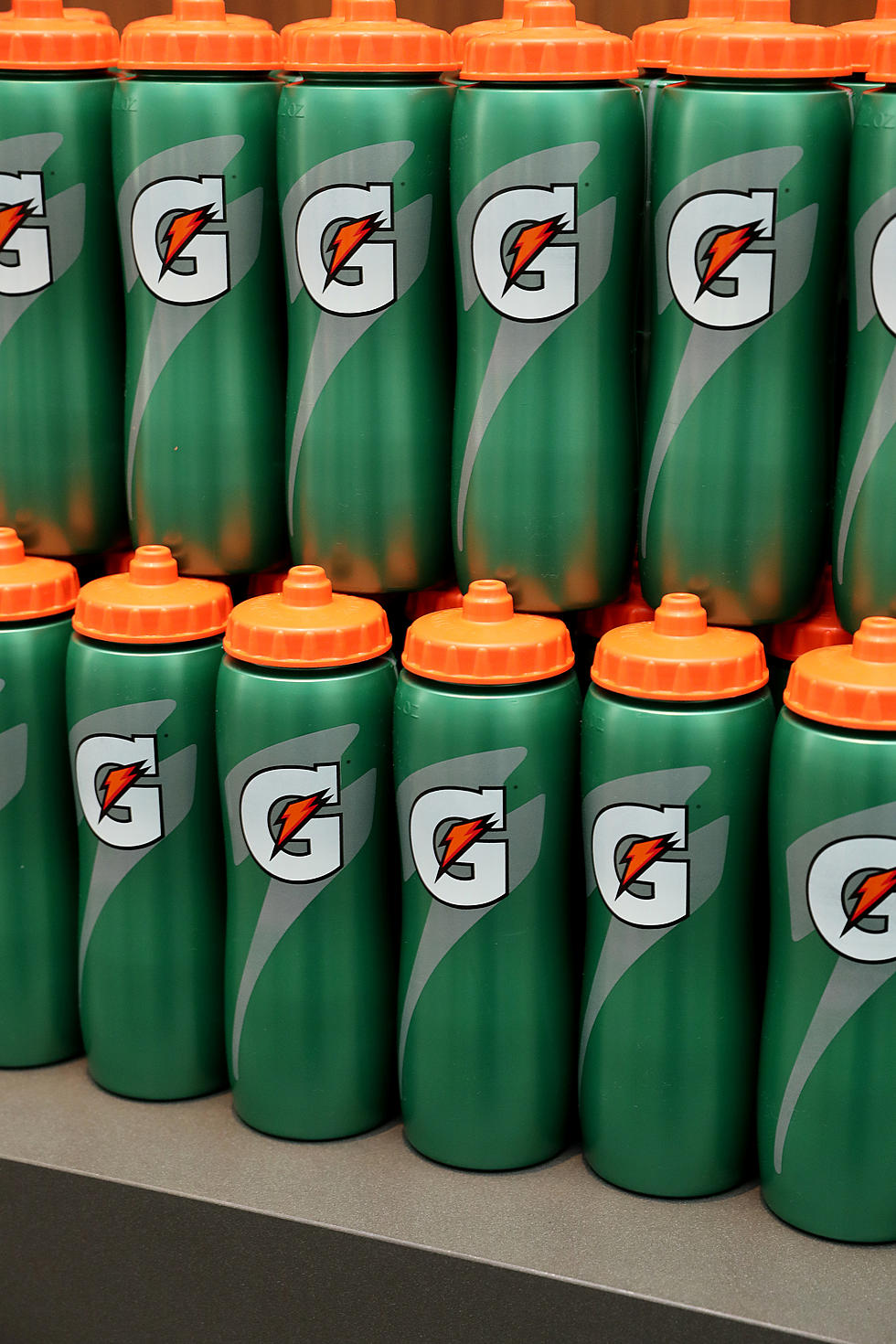 Why is there a Massive Gatorade Shortage in New Jersey?
Getty Images for Gatorade
We're all dealing with delays, lack of inventory, and shortages. There's one item, though, that is getting more and more difficult to find on shelves.
Listen to Matt Ryan weekday afternoons on 94.3 The Point and download our free 94.3 The Point app. 
Is it the "Great Gatorade Shortage of 2021?" Well, yeah.
It is nearly impossible to find your average 32-ounce Gatorade bottles in most grocery stores in New Jersey.
And Gatorade Zero? Forget about it. Good luck.
I have to drink Gatorade Zero because I can't have sugar.
Most of the time when I'm looking around there is maybe one bottle of Zero left on the shelf and usually a flavor I don't like. But, beggars can't be choosey.
There are even backorders on Amazon. I guess some people have even hoarded the stuff and are selling the sports drink for insanely high prices.
New rule. No more of this. We can't waste any precious supply we have left.
As I said, it's hard to find a lot of the items that were easy to get at the store, but the Gatorade issue seems to be getting worse.
So I decided to do a little investigating to find out exactly why.
It turns out there are several factors in play, according to this report.
First, there's the supply chain issue. This is very common right now for many different products. In this case, there's a shortage of plastic for the Gatorade bottles.
The shortage is so bad that PepsiCo, the maker of Gatorade, said expect prices to go up on the drink very soon.
To make matters even worse, there is also a shortage of truck drivers to deliver the supplies that are actually available.
Finally, PepsiCo is also catching up from the high demand for Gatorade when the pandemic peaked and then peaked again. Those who caught COVID and were recovering at home or at the hospital were drinking a lot.
I still don't have an answer for why Gatorade Zero is harder to find than regular. Also, if you're a Powerade fan, that supply seems to be fairing a lot better. If you're a sugar-free person like me, it's worth giving Powerade a shot.
Or, I can do what all of my health nut friends have always told me to do, and that's "just drink water. It's better for you."
Are you having a hard time finding Gatorade? What are other items that are becoming harder and harder to find? Email me: matt@943thepoint.com. Oh, and if you have a spot that has an ample supply of Gatorade Zero, I'd love to know where.
Hopefully Gatorade isn't going away like these 50 Famous Brands That No Longer Exist