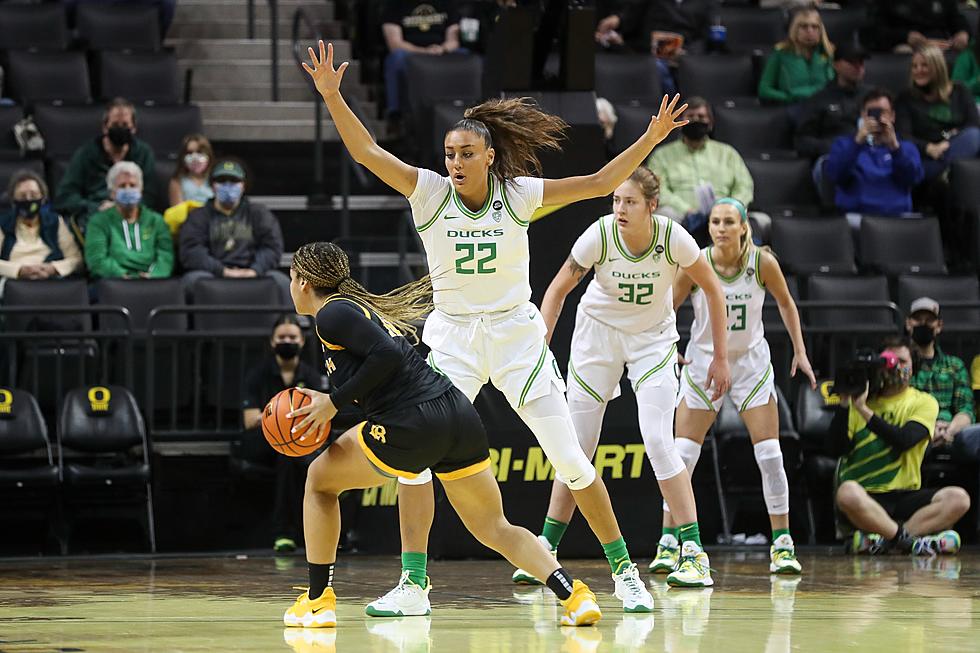 Former Mainland Basketball Star Kylee Watson Transferring to Notre Dame
Photo: Twitter.com/OregonWBB/
Former Mainland Regional high school star Kylee Watson announced Thursday that she is transferring to Notre Dame to continue her basketball career.
She entered the transfer portal back in late March and made her decision on Tuesday.
Watson wrote "blessed & highly favored. let's work." in her announcement on Twitter.
The 6-foot-4 forward from Linwood heads to Notre Dame after spending her first two seasons with the Oregon Ducks.
Notre Dame was one of her original finalist along with UCLA when she was a senior in high school making her college choice.
In her two seasons at Oregon, she averaged 3.2 points, 2.9 rebounds and 0.8 assists over 13.5 minutes per game and shot 54.9% from the field, making nine starts in 50 total games for the Ducks.
Watson had a career-high 21 points this season in a game against McNeese State.
While at Mainland, Watson left as the Mustangs all-time leading scorer for both men and women.  She averaging a double-double as a senior with 16.9 points and 10.1 rebounds as well as 4.1 assists per game, leading Mainland High School to a 21-7 record and the Cape-Atlantic League Tournament and South Jersey Group III finals. She also led Mainland to the 2019 New Jersey State Championship as a junior, averaging 18.1 points, 11.0 rebounds, 5.0 assists and 3.1 blocks per game.
The Best Seafood Restaurants in South Jersey