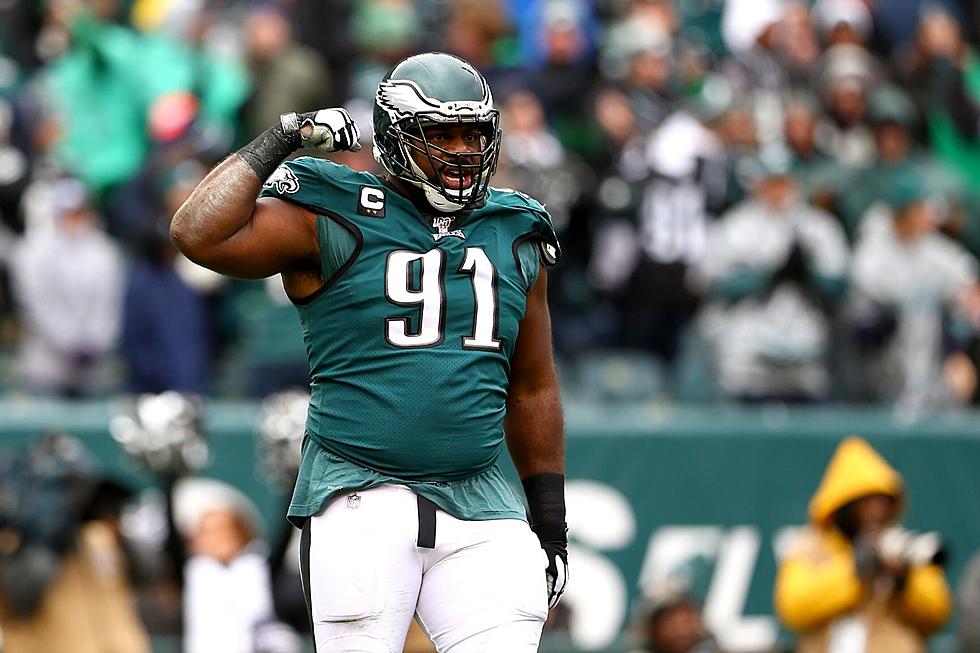 Fletcher Cox Still Regarded as Top Interior Defensive Lineman
Photo by Mitchell Leff/Getty Images
As Eagles training camp approaches, much of the focus will be on some of the camp battles and depth of the roster battles.
However this is still some top end talent on this team and one of those players is veteran defensive tackle Fletcher Cox. Now 30, the former No. 12 overall pick is still one of the best in the league when it comes to interior line play.
Leading up to training camps, ESPN surveyed more than 50 league executives, coaches, scouts and players to help find the top 10 players at 11 different positions, and they still hold Cox in high regard, ranking him as the No. 5 overall interior lineman in football.
Cox has made six Pro Bowls in nine seasons, and is one of the defining defensive tackles of the last decade, a blur of speed and power inside or on the edge.

In 2020, Cox was still productive, with 6.5 sacks and a 74.1 Pro Football Focus rating. But his nine QB hits was his lowest total since 2014.

"A little bit on the descent, but you know where he is at all times," said an NFC scout. "He's still tops on the scouting report when you prepare for Philly's defense. There was a time not too long ago when he was No. 2 [among interior D-linemen] and you wouldn't look back."

Added an NFC exec: "He's still a problem to me. He was on a bad defense."
Cox was the highest rated interior lineman in the NFC East, with Giants tackle Leonard Williams ranking No. 7 overall. Jonathan Allen of the Washington Football Team fell just outside the Top 10, but was mentioned as receiving consideration.
Cox was ranked No. 3 on last years list.
LOOK: See the iconic cars that debuted the year you were born