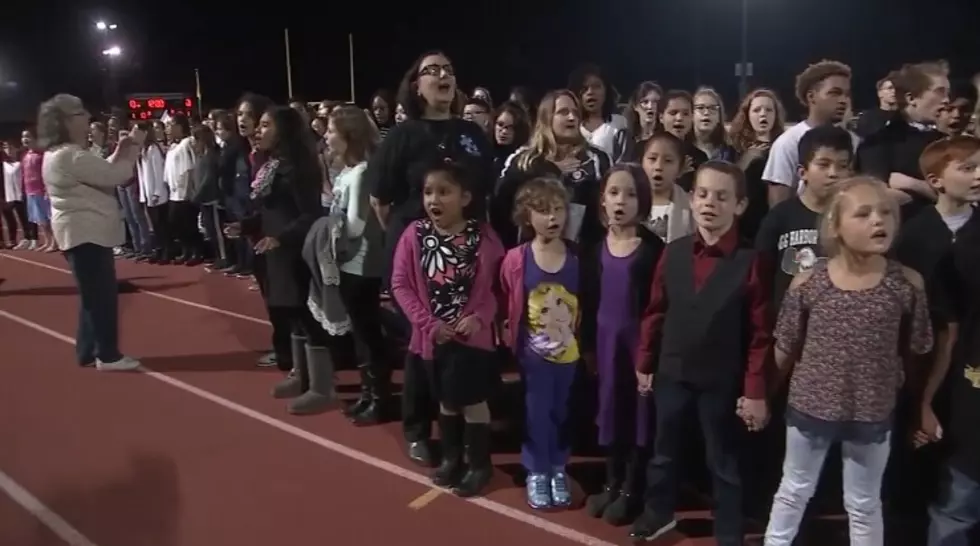 EHT Students to Perform South Jersey's Largest National Anthem
6 ABC/image grab
There will be a very special and patriotic start to tonight's high school football as Egg Harbor High School hosts Oakcrest High School.
For the third year, students and faculty from the Egg Harbor Township District will join together to put on what they say will be the largest performance of the national anthem at a South Jersey sports event. And we believe them!
According to the Press of Atlantic City, more than 600 students, teachers and administrators from Davenport, Slaybough, Miller, Swift, Egg Harbor Township High Fernwood Middle, Alder Ave.and Egg Harbor Township High schools will sing "The Star Spangled Banner" at 6:30pm.
Here is video of 6ABC's coverage of the first time Egg Harbor Township did this large-scale anthem-singing back in 2017...