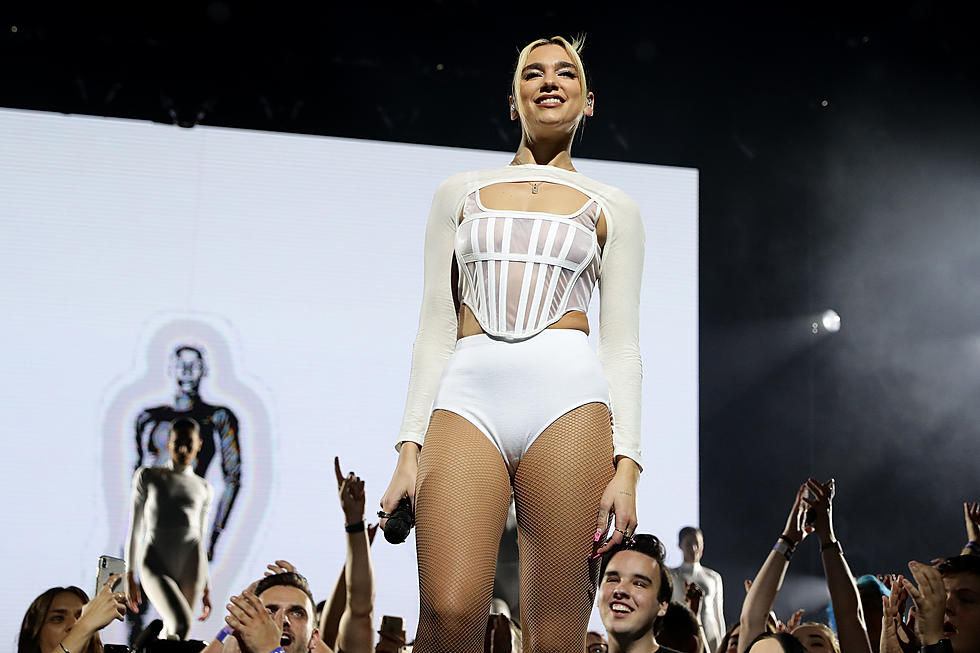 Dua Lipa Set to Play Philly in 2022
Mark Metcalfe/Getty Images
FINALLY! It's really happening! She's been one of the biggest names in music these last two years, and now Dua Lipa is coming to Philly next year. 
Bring on the Future Nostalgia fun! Dua Lipa is set to play Wells Fargo Center in Philly on Friday, February 19, 2022 and we've waited SO LONG to see her live! Like many artists, Dua had to postpone plans for her tour due to the pandemic. But the wait is over, and we're 'Levitating'!
Tickets for her show go on sale to the public on Friday, September 17th at 12 p.m. through Wells Fargo Center box office.
Congratulations to SoJO listener Gina Mullen of Gloucester County! She won her pair of tickets to see Dua Lipa before they even went on sale. Keep listening to SoJO and download our free app for future opportunities to win, too!
2021 MTV VMAs: Standout Red Carpet Moments
Below, see the most unforgettable fashion looks from Lil Nas X, Kacey Musgraves, Megan Fox, Doja Cat and more from the 2021 MTV Video Music Awards red carpet!
Popular Child Stars From Every Year
Below,
Stacker
sifted through movie databases, film histories, celebrity biographies and digital archives to compile this list of popular pint-sized actors from 1919 through 2021.
17 Things You Likely Don't Know About the Garden State Parkway
You probably drive on the Garden State Parkway all of the time, but how much do you know about one of the busiest roads in New Jersey?