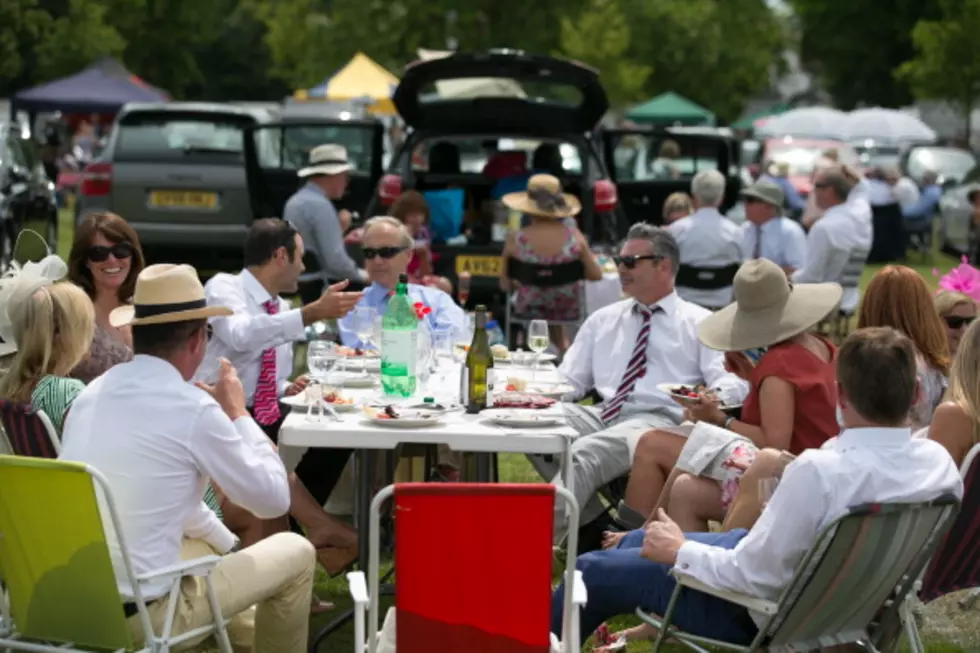 Don't Go Out to Eat If You Can't Understand These 11 Truths
Matt Cardy/Getty Images News
After months of restaurants either being totally shut down, or open for pick-up or delivery only, restaurants in New Jersey are allowed to open today for outside dining only.
Before you throw your family in the car and head for your favorite place that you've had at the top of your list, here are 11 truths that you need to know and understand.
1. Most restaurants have not been set up for outdoor dining before. They have been literally throwing things together on the fly over the last couple of weeks. Some of the set-ups will be elaborate, others will be just some tables set up in the parking lot. Have some patience! Understand if the ground isn't flat or your table wobbles a little.
2. Know that the restaurants can't control Mother Nature. They can't help the heat, the wind, the rain. Be patient!
3. Know that this is not the restaurant's "normal." Many have never done this before. This isn't their "system."  Many have never had outside seating.  They aren't used to serving outside. Yes, it can be a big change for some.
4. Most restaurants are probably working with a short staff. Be patient!
5. Follow the restaurant's rules. Before you go, get acquainted with the restaurant's policies and procedures in their website or social media. If they suggest reservations, make one. If they limit the table size, don't argue.
6. Masks. This one word has created much anxiety for many. If the restaurant wants you to wear a mask every`time you get up from the table, do it. The restaurant is a private business. Much like a no-shoes policy, they can have a mask policy without cramping your rights. It's their private business, their rules. If you disagree, don't go.
7. About the masks. Don't joke or make fun of the staff for wearing one. They have to if they want to keep their job.
8. The food. Give the restaurant a little pass on the food and the timing. Again, they aren't used to this. They're learning on the fly.
9. The servers and bartenders. Tip them. Tip them well. Now isn't the time to be stingy. They are risking their health to serve you. Show you're appreciation. If you never knew this - they don't make anywhere close to minimum wage - they rely on you for their income. Don't short them. Not now. Many have been on unemployment - and if you didn't know - for many New Jersey residents, unemployment has not been smooth.
10. Don't loiter. If you're eating and drinking, relax and enjoy. If you're done - pay the bill and leave! Understand that the restaurant has a limited about of tables available. They only have a limited about of time each day to serve the public. The quicker they turn over tables, the better. Leave when you're done!
11. Be nice with your reviews. Again, understand that these restaurants are doing this for YOU. Nothing will be perfect. Lower your expectations, and keep your negative reviews on social media and elsewhere to a minimum.
If you can't follow these, don't go. Wait a few weeks. Everything will get better, but it will take time.
South Jersey's Top 10 Quarantined Outdoor Activities