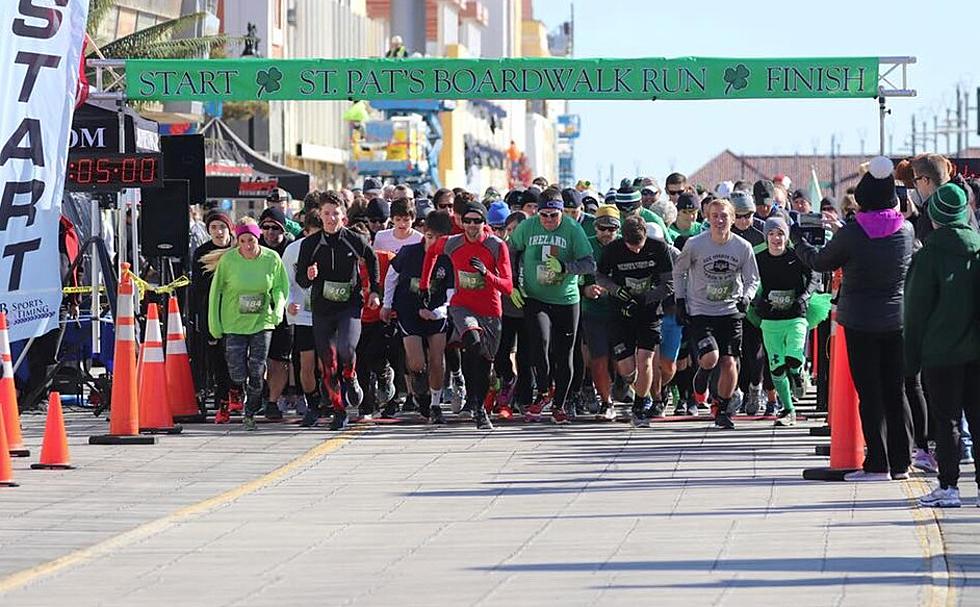 Donny Fund's St. Pat's Run Benefits South Jersey Field of Dreams
Donny Fund/Kelly Hunt/Facebook
It's almost time for one of the most fun South Jersey St. Patrick's traditions. The Donny Fund's 43rd annual St. Pat's Boardwalk 10 Miler & 5K Run happens on Saturday, March 18, beginning and ending at Ocean Casino Resort.
Here's your chance to get your green on one more time the day after St. Patrick's Day and support the Donny Fund and their generous help of the South Jersey Field of Dreams.
The Donny Fund was started in 1993 to honor the memory of Donald Sykes.
At the age of eight, he contracted a rare auto-immune disease called dermato-myositis. This debilitating disease necessitated Donny spending the next eight years in intense physical therapy at the Children's Seashore House and Moss Rehabilitation Hospital.
Donny tried hard and never gave up but the disease continued to progress. His somewhat "offbeat" sense of humor and his desire to lead a "normal" and productive life, in spite of constant pain, made people from every walk of life seek out Donny's company.
The Donny Fund's mission is to aid area families affected by catastrophic illness and to promote universal positivity and optimism.
The Donny Fund supports the South Jersey Field of Dreams in Absecon, a place where physically and mentally challenged children and adults can participate in the Great American Pastime -- baseball.
Register in advance to be a part of this year's St. Pat's 10 Miler & 5K Run. Registration is open through 8 pm on Friday, March 17.
Get your green on and run in the Donny Fund's 43rd St. Pat's 10 Miler & 5K this St. Patrick's weekend! See more information here
50 South Jersey Restaurants & Bars That Only Take Cash
Amazing South Jersey Eateries With the Most Delicious Soup