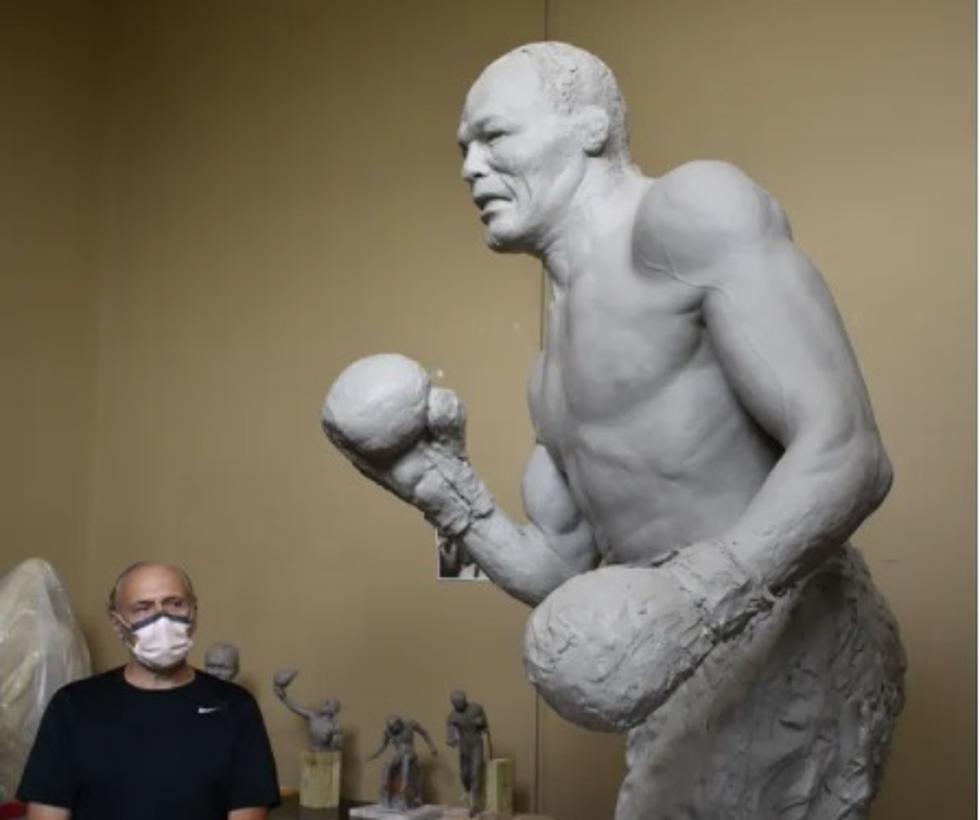 Do You Know Who The Statue On Camden Waterfront Is Of?
Courier- Post
If you live in Camden I'm sure you have seen the new 8-foot statue that sits at Wiggins Park Promenade along the Camden Waterfront. The unveiling happened earlier this month that featured a parade and ceremony in honor of the late great  Arnold Cream aka Jersey Joe Walcott.
I'll be honest, when I first saw it I had no idea who it was. I was in the area the other day and was amazed at how big and vibrant the statue looked. Once I found out the statue was Jersey Joe Walcott I immediately did some homework and research into his legacy.
Jersey Joe Walcott was to Jersey what Rocky was to Philly. Point blank period. Jersey Joe Walcott was a heavyweight boxer who fought from 1930 to 1953. In fact, he held the title for the oldest man to win the heavyweight champion title at 37 years old. He was a legend and he belonged to the Garden State.
A statue in his honor has been long overdue for this man. And now he has a huge bronze statue that overlooks the water. According to Courier Post Online, nearby he also has a street in his honor called Delaware Avenue and Jersey Joe Walcott Boulevard.
Commissioner  Director Louis Cappelli, Jr. described Jersey Joe Walcott as "so much more than a boxer and sheriff, he was a man who loved his family and worked hard creating an everlasting picture of greatness for our community that will now live forever at the waterfront."
LOOK: 50 essential civil rights speeches
Many of the speakers had a lifetime commitment to human rights, but one tried to silence an activist lobbying for voting rights, before later signing off on major civil rights legislation. Several fought for freedom for more than one oppressed group.
Keep reading to discover 50 essential civil rights speeches.