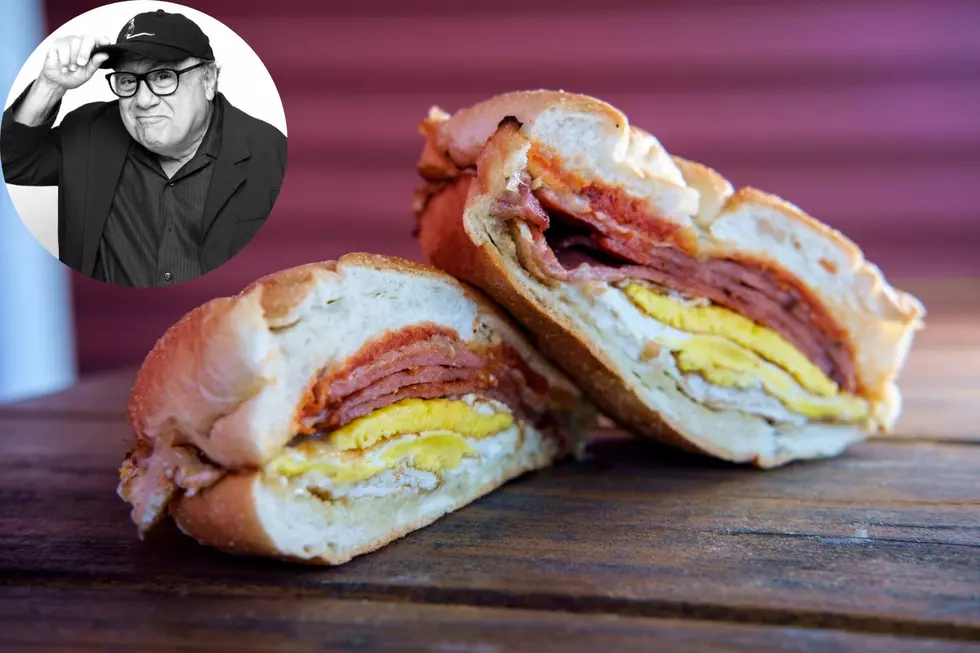 Danny Devito's Pork Roll Sandwich Order Is Not So Jersey Of Him
getty/canva
If you're from New Jersey, I know you have a go-to pork roll order.
We all have gone to our local bagel shops, super hungover early on a Sunday morning with our orders ready to go.
For me personally, it's so simple. If we were going down the pork roll route, I get a pork roll, egg, and cheese on a toasted egg bagel with hot sauce. Plain and simple. Although my order may be a bit basic, we know it's amazing.
Danny Devito's pork roll order though, we're not so sure how amazing it is. Danny Devito grew up and lived in New Jersey for a large part of his life and is one of our local legends. Danny did an interview with WIRED not too long ago and he was answering some of the web's most searched questions about him.
The interviewers had a few boards of questions ready for him to answer and of course, being a Jersey native, the infamous pork roll vs. Taylor ham debate was brought up.
Although he DID say it's called Taylor Ham and not pork roll (he's wrong), I'm still obsessed with him. While weighing in on the debate, he also gave his pork roll sandwich order and I have to admit, it's interesting to say the least.
Danny Devito's go-to Pork Roll sandwich order is "Taylor ham on a hard roll with some mustard and lettuce".
I have never in my little Jersey Girl life ever heard of someone adding mustard or lettuce to a pork roll sandwich. Usually, it's just cheese on a roll or a bagel, maybe add an egg and you call it a day.
Even though Danny Devito is one of the most beloved actors and is probably one of the most loved humans, I'm not sure if I can let this one slide! I'd let ketchup slide, but mustard? I don't think I can defend him with this one!
So, is it totally wrong to put mustard and lettuce on a pork roll or am I just sleeping on a legendary sandwich?
Things People Are Constantly Googling About NJ
"Why is New Jersey...?"
This is what people are searching about the Garden State.
Here Are 10 Cringe-Worthy NJ Pronunciations
I sawl these on Reddit. Youse ready for these New Jersey pronunciations?