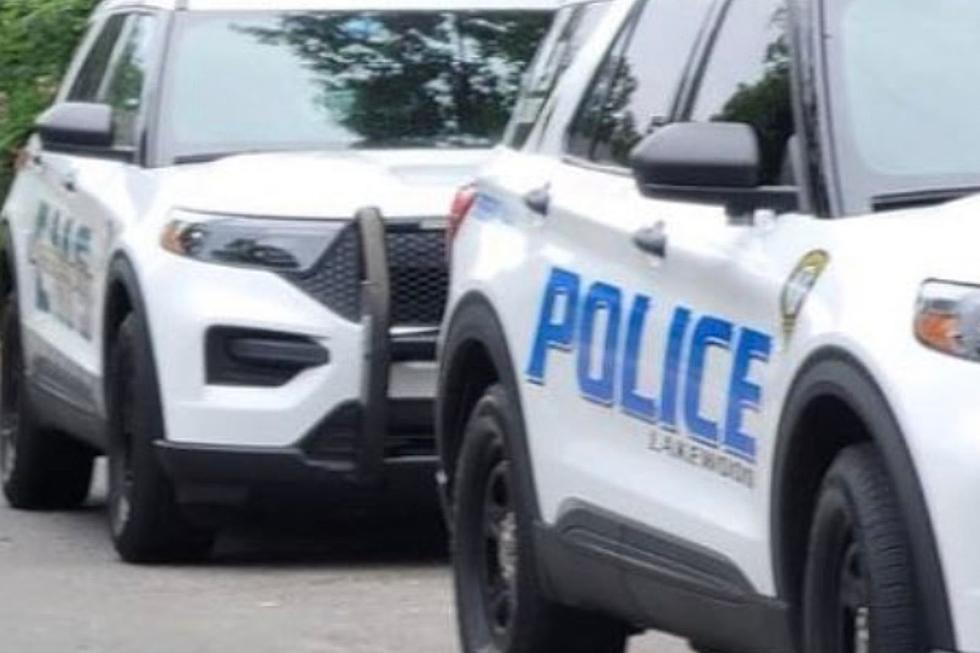 Cops on guard for 'National Day of Hate' targeting NJ communities
(Lakewood Township Police via Twitter)
🔴 Lakewood and other police departments will have extra patrols on Saturday
🔴 There is no threat specifically directed at New Jersey
🔴 Tight security measures in Seaside Heights are in place for the Polar Bear Plunge
---
Lakewood police and other law enforcement agencies warned residents about a "National Day of Hate" planned for Saturday targeted at the Jewish community.
There is no threat specifically directed at Lakewood or New Jersey but Lakewood police Capt. Greg Staffordsmith said his department will increase the number of on-duty officers both marked and unmarked.
Orthodox Jews will be observing their Sabbath starting late Friday afternoon and Saturday.
Seaside Heights safest spot in the U.S. during the Plunge
Seaside Heights Police Chief Tommy Boyd is confident hate groups will not get in the way of Saturday's Polar Bear Plunge, an annual winter event that draws thousands to the shore community.
Boyd told New Jersey 101.5 Friday morning the security plan in place for the Polar Plunge will guard against any attempted acts of hate. A big detriment to anyone trying to leave a message of hate is the plungers themselves.
"You're also going to have so many off-duty police officers there and firefighters and EMS. I just don't think it would be a good place for somebody to think they're gonna do something hateful," Boyd said.
Undercover officers will be on the street starting day night and all day Saturday with drones above and the Ocean County Regional SWAT team ready to go iFrif needed. Boyd said all the measures in place make Seaside Heights one of the safest places in the United States.
"We have Homeland Security, we have FBI. We have the Office of Homeland Security. We have federal help, we've got state help, we've got Ocean County prosecutor's Office help. We have the Ocean County Sheriff's Department, the Monmouth County Sheriff's Department. This is a big thing and we we don't take it for granted," Boyd said.
Hate already this week around the country
ADL New York/New Jersey Senior Deputy Regional Director Etzion Neuer told New Jersey 101.5 the day has been endorsed and shared online by extremist groups. It includes a call for antisemitic flier distributions, small protests and graffiti in Jewish neighborhoods.
Neuer said "National Day of Hate" comes during a uptick in violent antisemitic incidents nationwide including two shootings in 24 hours targeting the Los Angeles Jewish community. 15 businesses, houses of worship and homes were spray painted with swastikas and other symbols of hate early Tuesday morning in Portsmouth, New Hampshire.
"The best recourse is to stay away from any events and report them immediately to law enforcement," Neuer said.
2022 Seaside Heights Polar Bear Plunge photos
More than 6,000 people took the plunge into the Atlantic Ocean on Feb. 26, 2022 to raise more than $2 million for the Special Olympics New Jersey.
Dan Alexander is a reporter for New Jersey 101.5. You can reach him at dan.alexander@townsquaremedia.com
Click here to contact an editor about feedback or a correction for this story.
Even more cutest pets in New Jersey — 2023
We asked for the cutest pets — and we got 'em! Here are some more of all the furry, scaly, feathery and wrinkly friends in the Garden State.
We've announced our winner here.
Every NJ celebrity with a star on the Hollywood Walk of Fame