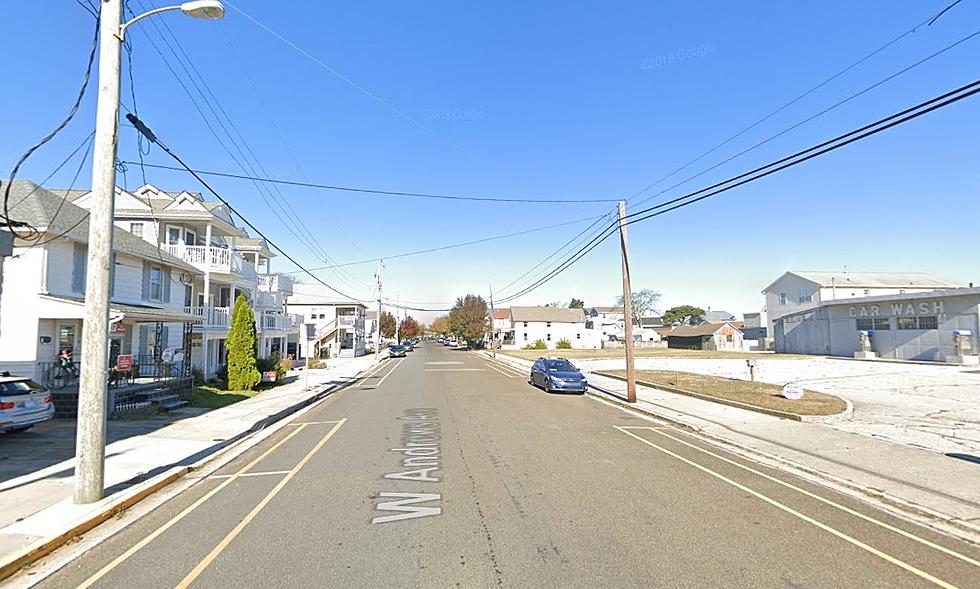 Cops: Loaded Gun Recovered Following Home Invasion in Wildwood, NJ
00 block of West Andrews Avenue in Wildwood NJ - Photo: Google Maps
Cops in Wildwood say a Salem County man, who was armed, is facing a list of charges following a home invasion robbery last week; several other people are currently being sought.
The Wildwood Police Department says they received a 9-1-1 call last Friday afternoon at around 1:15 that reported several people were trying to break into the back of a property in the 100 block of West Andrews Avenue. At the scene, two people were seen leaving that property, according to police. They continue,
During the ensuing inquiry, a patrol officer encountered one of the individuals who was subsequently identified as 20 year-old Charles T. Ledbetter currently residing in Salem, New Jersey. Ledbetter was detained for investigative purposes and was found to be in possession of a handgun when the officer conducted a pat down search for officer safety. This firearm, a loaded 9mm Ruger semi-automatic pistol, was ultimately recovered and secured as evidence. In addition, a victim from the same address was located in the immediate area with a laceration to his face.
According to authorities, surveillance video of the incident shows Ledbetter leaving the property.
Other evidence related to this case was located in the 300 block of Tacony Road in Wildwood and several others are considered "persons of interest," but they have not been located. The identities of those that police are searching for were not released.
Ledbetter has been charged with first-degree robbery, first-degree conspiracy to commit robbery, second-degree aggravated assault, third-degree robbery, and various weapon-related charges. He was lodged in the Cape May County Correctional Center.
The public is reminded that charges are accusations and all persons are considered innocent until proven guilty in a court of law.
Cold Cases: Unsolved Murders and Missing People in South Jersey
26 Pictures of the Old, Glorious Neon Motel Signs in Wildwood Crest, NJ
Let's take a tour of the old, glorious neon signs that still sit high atop many of the 1950s and 1960s-era motels in Wildwood Crest.