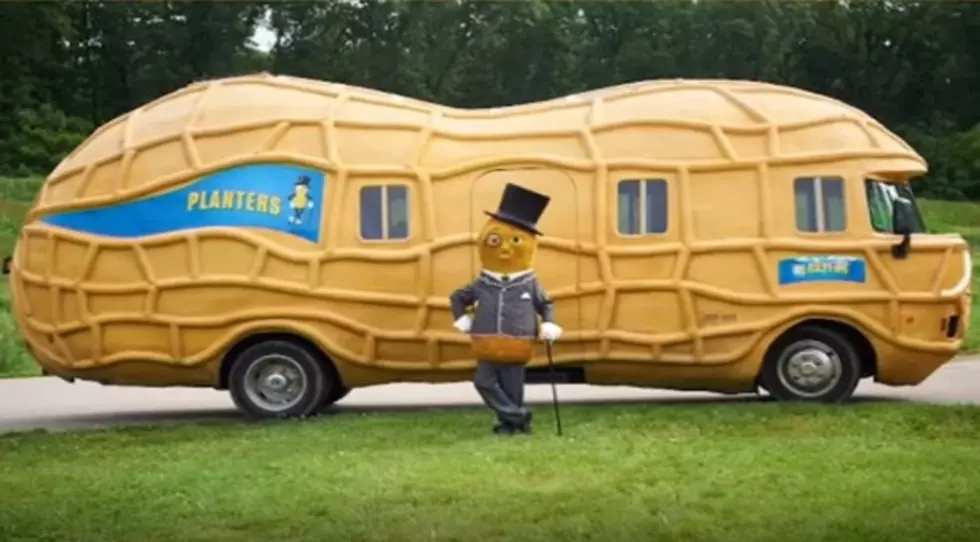 College Grads Wanted to Drive Mr. Peanut's Nutmobile
6abc.com
Is this the kind of occupation recent college graduates will go 'nuts' for?
Planters, the company behind the iconic brand ambassador Mr. Peanut, is reportedly searching for individuals fresh out of college interested in driving Mr. Peanut's Nutmobile.
According to 6abc.com, Planters currently has job openings for a new crew of Planters 'peanutters' to put behind the wheel the Nutmobile.
But this is not just a driving job. 'peanutters' will participate in events and even conduct interviews with the media all across the company, accompanied by Mr. Peanut himself!
While this may not be a job in the field studied by a college grad, it sounds like a 'bucket list' opportunity to see the United States, make some new friends, and say you got paid to spend time in a giant peanut with one of the most well-known mascots of all time. The only thing that would make this experience better would be if it was filmed for a reality show, like MTV's Road Rules.
If you or someone you know might be interested in becoming a 'peanutter', visit plantersnutmobile.com the official Nutmobile Twitter page.
On a side not, Mr. Peanut sure did grow up fast. Didn't Planters off him in a Super Bowl ad last year? He was reborn 'Baby Mr. Peanut'. Hmm, just an observation.
SOURCES: NUTmobile_Tour/Twitter; 6abc.com; plantersnutmobile.com; MrPeanutOfficial/Instagram
More from SoJO 104.9
50 Famous Brands That No Longer Exist