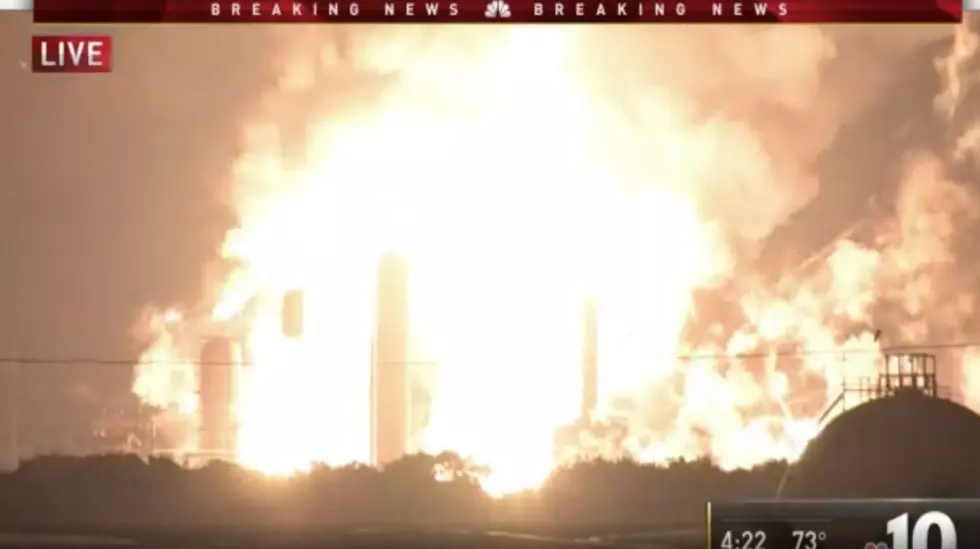 CHILLING VIDEO: See The Moment a Massive Explosion Lit Up a Philadelphia Refinery
NBC 10
A massive fire rocked a South Philadelphia refinery early this morning (June 21) so hard the residents reported the ground shaking miles away (into South Jersey).
No serious injuries have been reported in the blast, but it's not clear what exactly exploded.
Roads in the area were closed as officials battled the blaze, and a shelter in place order was also issued for the immediate area. Officials, however, lifted those restrictions.
Additionally, it is believed that there is no threat from any of the air quality in the area. After testing the quality of the air in the immediate area, the Philadelphia Department of Public Health says they found "no ambient carbon monoxide, hydrocarbons (combustibles), or hydrogen sulfides."
Additional air sales are being tested, but they say that there is no immediate threat to the public's health or safety.