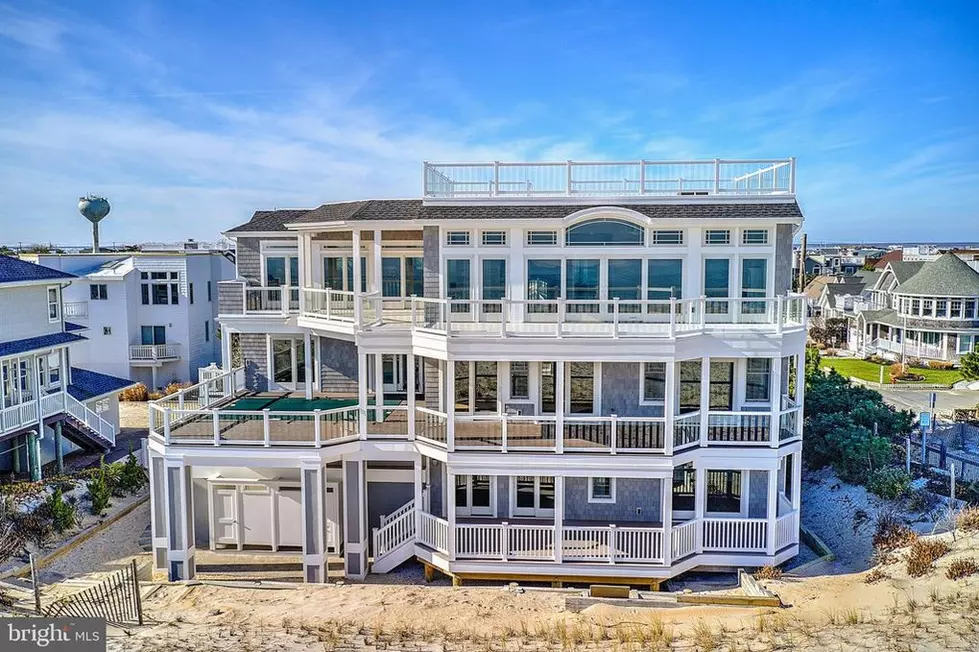 Check Out the Most Expensive Home For Sale on Long Beach Island
144 East Dune Lane, Long Beach Township - Photo: realtor.com / Nathan Colmer with Van Dyk Group
Head east on Route 72 and as soon as you enter Long Beach Island, turn right and head south on Long Beach Boulevard for about ten minutes until you arrive at 144 East Dune Lane in Long Beach Township -- about 20 miles as-the-seagull-flies from Atlantic City.
You pull into the driveway (more on that in a moment) and walk into an absolutely stunning 7-bedroom, 10-bathroom, 6,000-square-foot home with three living rooms.
Yes, three living rooms and ten bathrooms.
How silly of you to think a home like this would have only one living room and one laundry room.
Oh, and two laundry rooms, too.
And a kitchen that's the size of a small stadium.
Anyway, it also has a great room that truly is great -- 34' by 27' (that's pretty "great"), a rooftop fire pit, an elevator, and, of course, a pool.
Oh -- about the driveway... this home features off-street parking for 16 cars.
This stunning beachfront home is yours for $6,299,999. If you put 20 percent down ($1.26 million), your monthly mortgage payment over 30 years is about $26,000.
Enter your number to get our free mobile app