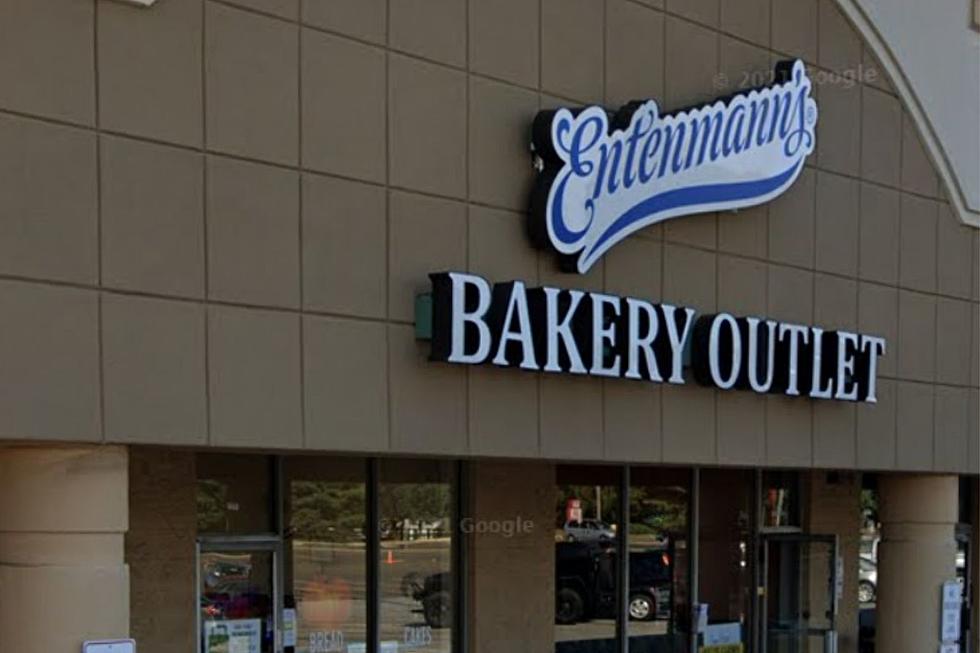 Charles E. Entenmann, NY bakery mogul, dies at 92
Entenmann's in Clementon (Google Maps)
Charles Edward Entenmann, who helped turn his family's New York-based bakery into a national brand, died in Florida at age 92.
Entenmann died Feb. 24 in Hialeah, his son, Charles William Entenmann, told Newsday.
Charles E. Entenmann was a grandson of William Entenmann, a German immigrant who founded a bakery in Brooklyn in 1898, delivering baked goods door to door.
The business moved to Bay Shore on Long Island, and the founder's son, William Entenmann Jr., took over.
William Jr.'s wife and three sons inherited the bakery after his death in 1951.
According to Newsday, Charles Entenmann focused on engineering and technical aspects of Entenmann's, while his brother Robert specialized in sales and his brother William concentrated on baking.
The new generation of Entenmanns began delivering to supermarkets and pioneered the use of "see-through" cake boxes to lure shoppers.
After expanding Entenmann's nationally in the 1970s, the family sold the business to pharmaceutical company Warner-Lambert. The brand has been sold several times since then and is now owned by Bimbo Bakeries USA.
Charles Entenmann, known as Charlie, moved to Florida in the 1980s and founded Biolife LLC, which created technology to help seal wounds, his son said. He also supported and conducted research on cold fusion.
"Nobody knows how he got so smart. He never went to school," his son said. "I don't think he ever forgot anything he read."
While Entenmann's cakes and pastries have tempted generations of Americans to break their diets, Charlie Entenmann was not among the devotees, his son said.
"I'm going to tell you something that's been pretty much a secret, most of my life anyway," his son told Newsday. "He didn't eat Entenmann's cake … He just wasn't a dessert guy."
(Copyright 2022 The Associated Press. All rights reserved. This material may not be published, broadcast, rewritten or redistributed.)

Every NJ pizza joint Barstool's Dave Portnoy has reviewed
Dave Portnoy, commonly known as El Presidente, is the founder of Barstool Sports. Somewhere along the way, he decided to start reviewing local pizzerias, and the concept took off. Here is every New Jersey pizzeria Dave has stopped in, along with the score he gave them.
NJ freedom trucker convoy on March 5 — What Bill Spadea saw
It was a chilly Saturday night and a rainy Sunday morning but that did not dampen the enthusiasm of the hundreds of vehicles participating in the New Jersey Freedom Convoy on March 5-6, 2022. Here are some pics of the event, from the crowds lining the overpasses and roadways, to the trucks to the line of vehicles heading south.
2022 Seaside Heights Polar Bear Plunge photos
More than 6,000 people took the plunge into the Atlantic Ocean on Feb. 26, 2022 to raise more than $2 million for the Special Olympics New Jersey.
Best coffee shops & cafes near NJ beaches
When it comes to food, New Jersey is known for many things such as pizza and pork roll. Don't count us out when it comes to coffee.
With all the hustle and bustle involved in the average New Jersey resident's day, coffee is essential. It doesn't matter whether you're living in the cities of North Jersey or the vacation spots at the shore.
In fact, as the former owner of two Jersey shore coffee houses, Coffee Dot Comedy in Sea Isle City and the Daily Grind in Ocean Grove, I know firsthand how much people at the Jersey shore love their coffee.
With respect to that, I asked my social media following where the best coffee houses at the Jersey Shore were, especially since my two places no longer exist.
Below is what they came up with. (And see
this other article
for their coffee shop and cafe recommendations for Central Jersey.)