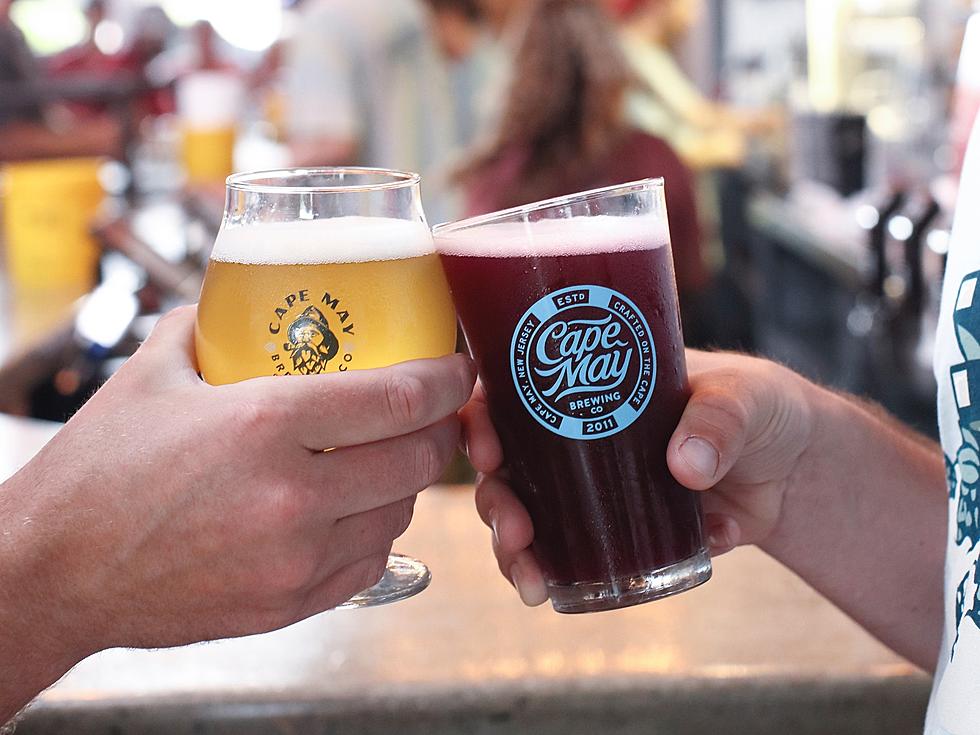 Cape May County Breweries to Hit When You're in the Mood for Something Crafty
Cape May Brewing Co./Facebook
It's summer at the Jersey shore, and checking out some locally brewed beer with friends is always a good idea. Here's a definitive list of where to go if you find yourself in Cape May County.
Craft breweries just have a different atmosphere. There's something a little more hometown about them than hanging at a traditional bar. And it's always fun to see just how creative the brewers get in putting their own community stamp on the beers they make. It truly is such an individual thing.
From the tucked away garage of Slack Tide in Clermont, to the picnic tables and gorgeous views from Cape May Brewing Company, and the firehouse that's now all about the beer, we introduce you to the great breweries of Cape May County. Keep these in mind next time you want to sip on something crafted locally.
WATCH: NJ Vice Principal Chucks Beer at Diners After Wife Goes on Transphobic Rant [VIDEO]
Oh, and the best part about ALL of these breweries? There's always something new and seasonal to try! FLIGHTS FOR ALL!
NJ Oyster-Flavored Beer: Yum or Yuck?
Breweries in Cape May County You've Gotta Check Out
Looking to sip on some locally-crafted beer while kicking around Cape May County? Check out these breweries.
Where's your favorite brewery in South Jersey? Let us know in the comment box below!
26 Pictures of the Old, Glorious Neon Motel Signs in Wildwood Crest, NJ
Let's take a tour of the old, glorious neon signs that still sit high atop many of the 1950s and 1960s-era motels in Wildwood Crest.
South Jersey's Ultimate Ice Cream Guide
LOOK: Route 66's quirkiest and most wonderful attractions state by state
Stacker
compiled a list of 50 attractions--state by state--to see along the drive, drawing on information from historic sites, news stories,
Roadside America
, and the National Park Service. Keep reading to discover where travelers can get their kicks on Route 66.