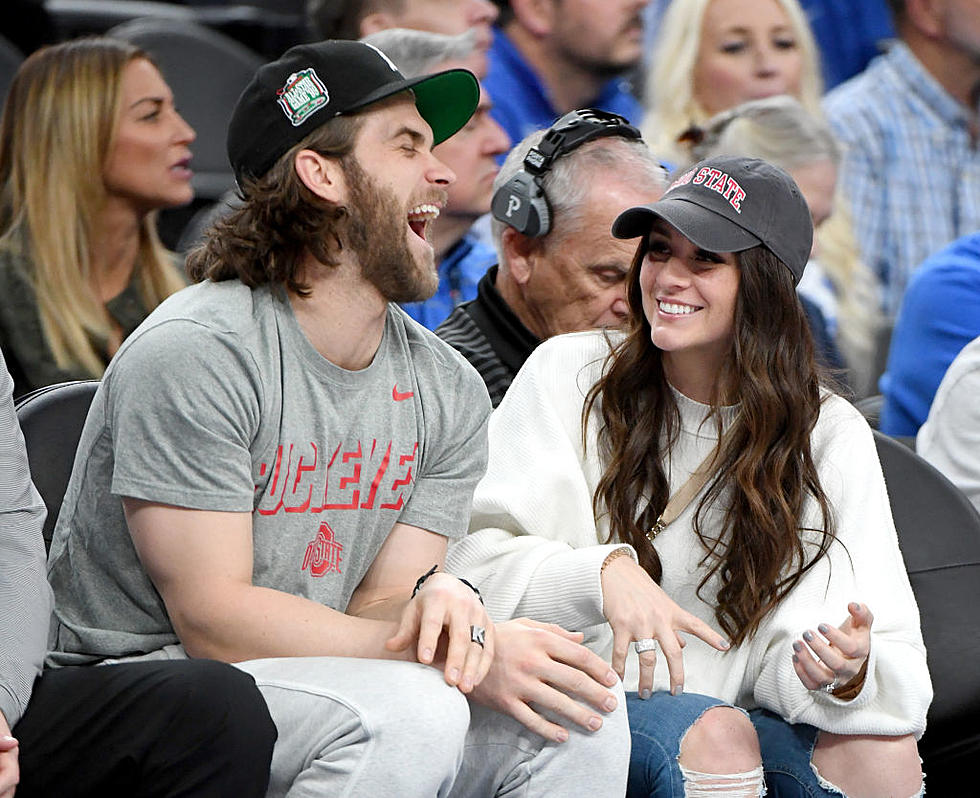 Bryce Harper and Wife Kayla Revel Gender of New Baby
Bryce and Kayla Harper (Photo by Ethan Miller/Getty Images)
Phillies right fielder Bryce Harper and his wife Kayla just announced that they'll be expecting a new baby girl. On Monday morning, the proud parents took to social media to share the exciting news with their fans, posting an picture with the message of "girl dad".
Harper and his his wife were married in 2016 and had their son, Krew, last August.
Congrats to Bryce and Kayla on baby No. 2!