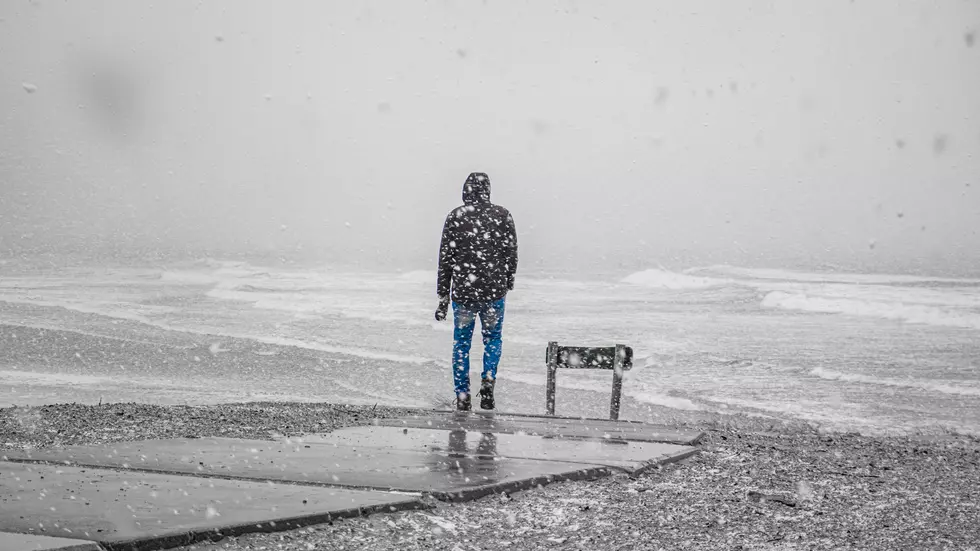 Brr! The 5 Coldest Temperatures Ever Recorded In Atlantic City, NJ
Photo by Denise Jans on Unsplash
So far this year, Atlantic County's gotten pretty lucky when it comes to the outside feels. Now, anyone that knows me will tell you that I'm always chilly, so you can't go off of anything I tell you in terms of temperature. I wear sweatpants in the studio in the middle of the summer. To be fair, it's always FREEZING in here regardless of the time of year.
This year has been kind to us in terms of winter temperatures here along the Jersey coastline (*knock on wood*). We've seen quite a few 50+ degree temperature days in January. I don't know about you, but I've now come to the point where I'm totally okay with not seeing any snow this year. I guess that means I'm all grown up now, but I wouldn't be upset doing without having to drive to work early in the morning trying to battle snowfall.
If these temperatures are any indications of what's to come, who knows if we'll see any snow accumulation this year. Judging by the coldest temperatures this area's ever seen, it's been a pretty warm start to winter here in Atlantic City this year.
We haven't seen below 0 degrees here in these parts of South Jersey for quite a few years now. It's looking like we won't see it this year either.
The top 5 COLDEST temperatures Atlantic City has ever recorded were all in January except for two dates. So, three out of the five coldest temperatures have all been at the start of the year.
Here's the list of top 5 days with the coldest temperatures here in Atlantic City from coldest to warmest.
1) February 12, 1979/-11 degrees
The coldest temperature it has ever been here in Atlantic City is a record -11 degrees. We haven't seen that number again since that day.
2) January 17, 1977/-10 degrees
The only other time it was close to that temperature was a few years prior when it hit -10. Still, -10 is warmer than -11.
3) January 21, 1985/-9 degrees
It went down to -9 three times from 1934-1985, the last time being on this date in 1985.
4) January 18, 1977
/-9 degrees
Before that, it was -9 back in January 1977
5) February 9, 1934
/-9 degrees
The first time it hit -9 here in the latest recorded history was back in February of 1934.
To check out the complete list of lowest temperatures ever recorded here in Atlantic City, click HERE.
Source: ExtremeWeatherWatch.com
Where you were for the blizzard of '96
When the NJ101.5 social media powers that be shared this list of
snow totals for every NJ county
in the blizzard of '96, they asked the question: Do you remember where you were? Here are some of the standout answers.
South Jersey Blizzard - January 29, 2022
A blizzard brought over a foot of snow to many locations in South Jersey. Let's take a look at some listener-submitted photos.
LOOK: The most expensive weather and climate disasters in recent decades
Stacker
ranked the most expensive climate disasters by the billions since 1980 by the total cost of all damages, adjusted for inflation, based on
2021 data from the National Oceanic and Atmospheric Administration (NOAA)
. The list starts with Hurricane Sally, which caused $7.3 billion in damages in 2020, and ends with a devastating 2005 hurricane that caused $170 billion in damage and killed at least 1,833 people. Keep reading to discover the 50 of the most expensive climate disasters in recent decades in the U.S.