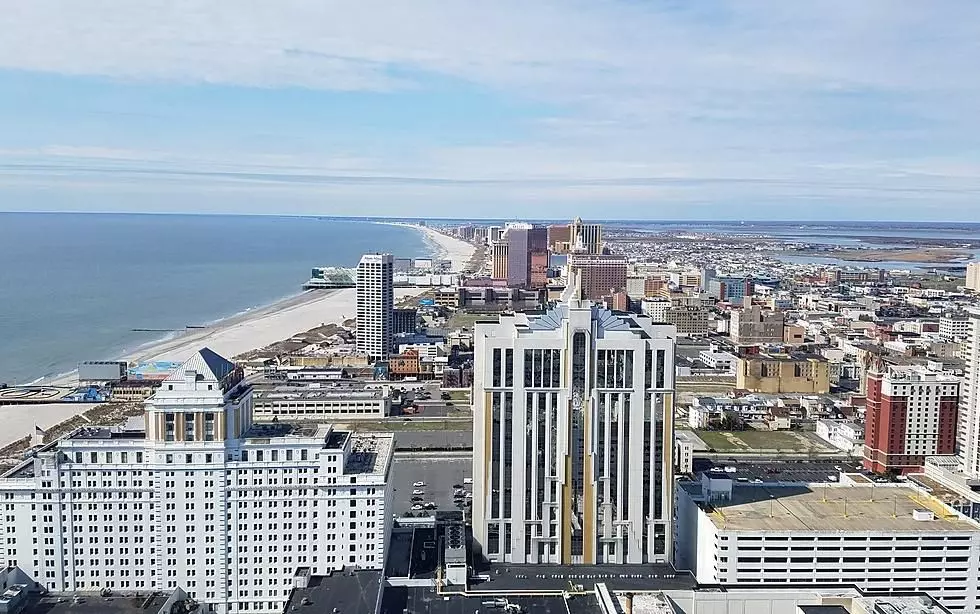 Atlantic City, NJ Home Price Increase Top 5 In America
Atlantic City Skyline - Photo Townsquare Media South Jersey
Zillow economists have been measuring the United States housing market for 2023 and some of the results may surprise you.
Some housing markets around the country have been hit hard by the current bad economy. Others are treading water and remain flat.
However, Zillow has determined that 239 out of 400 major metro markets will enjoy healthy growth in property values in 2023.
Here is a link to the methodology of the Zillow Home Value Index
We have been commenting regularly on-air that the New Jersey metro market property values are holding strong.
Our real estate expert, Jo Ann Daly, from RE MAX Platinum Properties of Ventnor, believes that this is "a byproduct of a lack of available housing supply in the Southern New Jersey marketplace and desirability of the region," said Daly.
Atlantic City, New Jersey market has cracked the Top 5 of Zillow's projections of the strongest home price increases.
Atlantic City regularly gets a bad rap in national surveys. Not this time. This serves as proof that when Atlantic City is measured objectively, it scores very well. Atlantic City's "problem" is a subjective one.
Zillow sees the biggest increases for 2023 coming in the Southeast, where the Top 5 projected strongest home price increases are:
Morristown, Tennessee (+5.1 percent increase).
Rome, Georgia (+4.8 percent increase).
Knoxville, Tennessee (+4.5 percent increase).
Johnson City, Tennessee (+4.5 percent increase).
Atlantic City, New Jersey (+4.2 percent increase).
Zillow economists have forecasted that the five metropolitan areas that will experience the biggest home price decline for 2023 are:
Lake Charles, Louisiana (-7.2 percent decline).
Houma, Louisiana (-5.0 percent decline).
San Jose, California (-3.5 percent decline).
Los Angeles, California (-3.3 percent decline).
Las Vegas, Nevada (-2.5 percent decline).
The West metro markets are projected to be hit worst, as follows:
San Francisco (-9.2 percent decline).
Bend, Oregon (-8.3 percent decline).
Santa Cruz, California (-8.0 percent decline).
Boise, Idaho (-8.0 percent decline).
Austin, Texas (-7.9 percent decline).
In the end, when you cume the projected winners and losers for 2023, Zillow projects that home prices will remain near flat for the year.
Finally, we've saved the best news for last. Zillow projects that beginning in 2024, the panel forecasts an average growth of 3.5 percent per year through 2027.
SOURCE: Zillow.
The Atlantic City Area Great Hurricane Of 1944 (AMAZING PHOTOS)
What Are These Atlantic & Cape May, NJ Communities Best Known For?