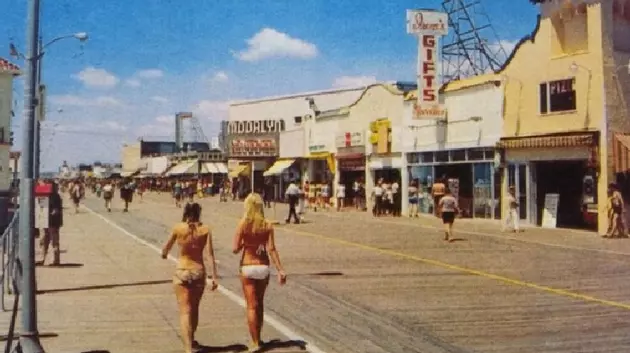 A Look Back at the Ocean City Boardwalk – 1970's & Before [VIDEO]
YouTube
What a find this video is! Here's a wonderful collection of old photos from the Ocean City Boardwalk, 1970's and before.
Whether you can remember the way Ocean City was 40 years or more ago, or you always wondered what the Boardwalk once looked like, this video is a fascinating and loving look back.
See the old Breakers and Delaware Hotels, before their demolition in the early 1970's; the fire at the original Johnson's Ice Cream shop and the famous saltwater pool that was once part of the Flander's Hotel.
Make sure you read video creator Johnathon Wilkin's comments and memories of growing up on the Ocean City Boardwalk of the 1970's. Well done!
---