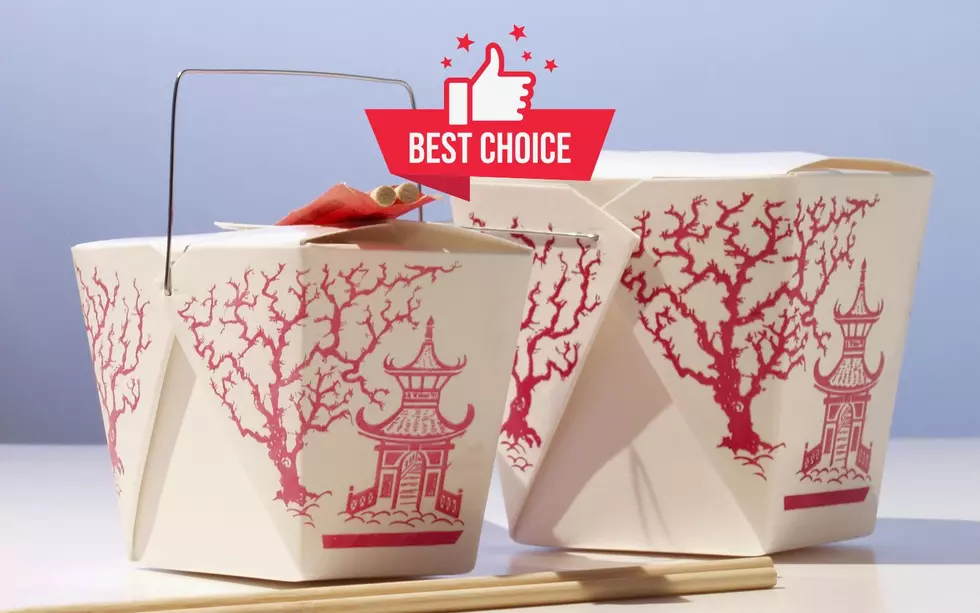 5 of the Most Delicious South Jersey Chinese Restaurants
Canva
One of the first orders of business when my wife arrived to join me in Jersey, was to find good Chinese take-out.
To answer this question, I did what I always do, I created a Facebook poll.
Here are the results of my completely random, unscientific poll.  Below are some of the findings, in no particular order.
With several locations in our area, Best Food in Town received several mentions.
Tucked away next to the Circle K off Zion Road in Egg Harbor Township, this location features just a couple of tables, and is primarily set-up up for take-out.  If you don't want to leave home, they offer delivery as well as pick-up.
Located on the Whitehorse Pike in Pamona, Jiang's Chinese Restaurant offers a delectable array of Chinese food favorites.  Known for generous portions and good flavor, you can enjoy all the traditional favorites in the restaurant, delivered, or pick up.
Prices at Jiang's are quite reasonable with special combo meals at 10.95, and specials just a bit more.  They also offer a wide array of combo dinners for two that run about 24.95.
In Absecon, China Sea is located in a shopping center on the Whitehorse Pike.  They do a good eat-in business, but take-out and delivery are also available.  I've been here a couple of times and find the staff to be friendly and service fast.
China Sea is open Tuesday-Thursday 11a-9:30, Friday/Saturday 11a-10:30, and Sunday 12p-9:30p.
Tokyo Mandarin has several locations, including in Mamora.  Tokyo Mandarin is actually a franchise, and each restaurant is independently owned.  I mention this, because your experience at one may differ from at another.  This location has been brought up a few times.
We've been focusing on take-out, and Tokyo Mandarin does offer take-out and delivery.  However, eating-in is a pleasant experience at this restaurant.  They offer a variety typical of most Chinese restaurants, but they also offer Sushi.  It's easy to overlook them because they blend in with the shopping center where they're located, but it's worth a try.
A common trend among Chinese Restaurants is the addition of the Japanese delicacy of sushi to their menu.  Hoy Yeung Restaurant in Hammonton is no exception.  Hoy Yeung offers the traditional Chinese dishes you'd expect, but they also have quite a selection of Sushi.
Hoy Yeung offers dining-in, delivery, and take-out.  The sushi looks magnificent- very colorful, and nice presentation.  The Chinese menu covers all your favorites.
Delicious Ocean City, NJ Restaurants Open This Off-Season
3 South Jersey Restaurants Win 2022 Diners Choice Awards
10 Underrated South Jersey Restaurants