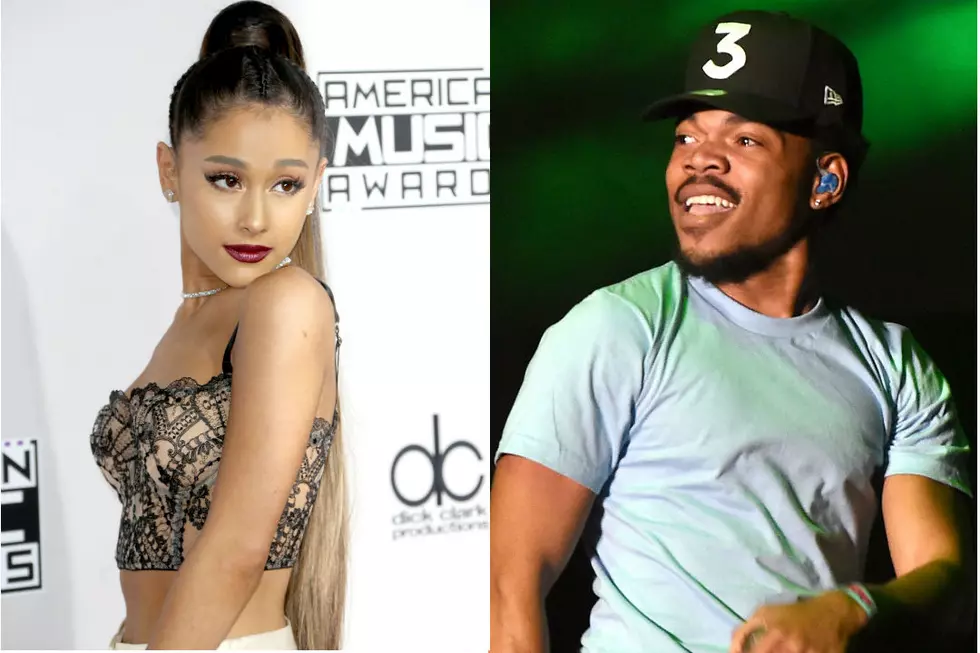 Ariana Grande, Demi Lovato, Chance The Rapper React to 2017 Grammys Nominations
Frederick M. Brown/Kevin Winter, Getty Images
Take the joy of Christmas morning, multiply it by a pride that can only come from a championship medal and you'll begin to understand how it felt to be Ariana Grande, Chance the Rapper and a handful of other musicians this morning (December 6). They, and a handful of other lucky artists, learned their work had officially earned them 2017 Grammy Award nominations, and many quickly shared their subsequent joy via social media posts.
Though Adele and Beyonce both swept up nominations in most of the show's more visible categories, there were more than 21,000 submissions for the next batch of trophies, and, accordingly, many nominees. And between The Chainsmokers, who celebrated their nods by buying everyone in a Dunkin Donuts their morning coffee, and Kelly Clarkson, whose radio interview was interrupted with the good news, reactions ran the gamut. That is, as soon as the honored artists (*cough*, Anderson .Paak) finally woke up.
Yup, whether they were first-time nominees like Demi Lovato — who couldn't contain her excitement — or shade-throwing veterans like comedy staple Patton Oswalt, celebs did not keep to themselves. Take a look at artists' very colorful reactions to becoming Grammy-nominees below and check out a full roundup of who's up for which award.
PopCrush Goes Backstage at the 2016 Grammys: Alessia Cara, DNCE + More