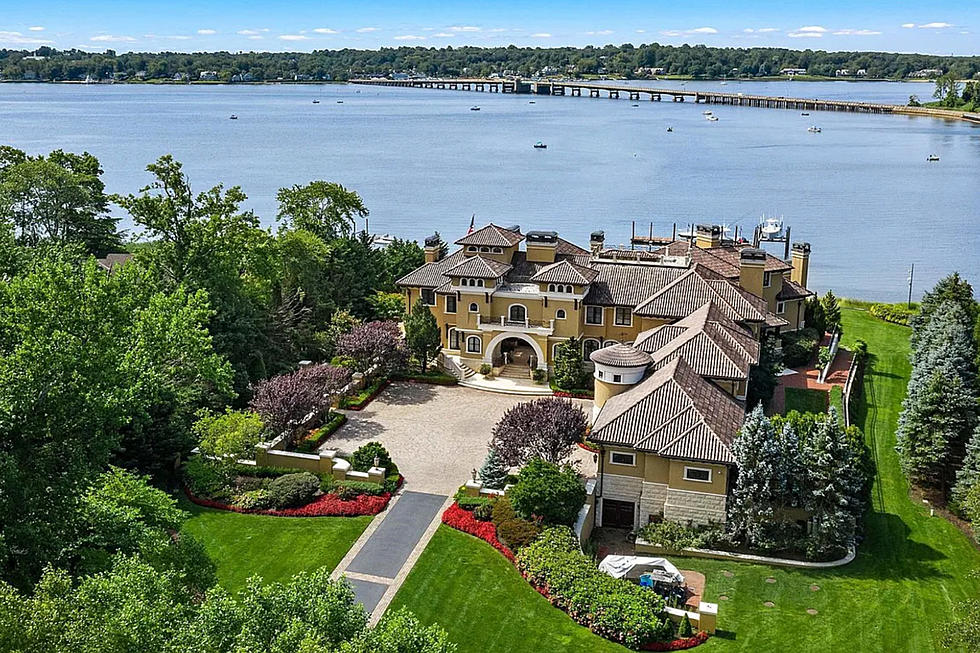 You won't feel like you're in NJ at this paradise home
Via zillow.com
Full disclaimer before we even get down to business. None of us are likely ever living in this home. Well, unless you have $17.5 million underneath your mattress.
But wouldn't it be nice to dream? We've got some houses that are stunners here in New Jersey, but arguably none more so than the mansion listed for sale at 18 Clay Court in Rumson.
This beauty backs right up to the Navesink River and even has it's own private dock.
It's honestly otherworldly to think that someone would have enough money to purchase this place. I think my favorite line in the Zillow description is this:
"This exclusive private oasis provides unmatched tranquility and the unparalleled opportunity to host and entertain year round. With just a 30 minute yacht ride to Manhattan, this Villa is the perfect residence for those seeking an escape from the city."
Yeah, you read that right. Private oasis and 30 minute YACHT ride to Manhattan. Must be nice to get so sick of your oasis that you decide to take your yacht to the city.
Anyway, lets take a look around the place and see what else it's got.
How would this be for a patio? I'd put a TV where the painting is above the fireplace. Maybe that's just me...
It's got quite the kitchen. Two kitchen countertops!
This looks like a valet spot more than it does a two car garage.
Neighbors? Never heard of them.
No gym membership needed.
How about this for a bathroom?
Yeah, I don't think this view could ever get old.
Is it reasonable to think you could live in this house? Absolutely not. But it's still fun to dream, right?
Look inside this magnificent Morristown mansion
A look inside Teresa Giudice's mansion
The post above reflects the thoughts and observations of New Jersey 101.5's Kyle Clark. Any opinions expressed are his own.
Click here to contact an editor about feedback or a correction for this story.