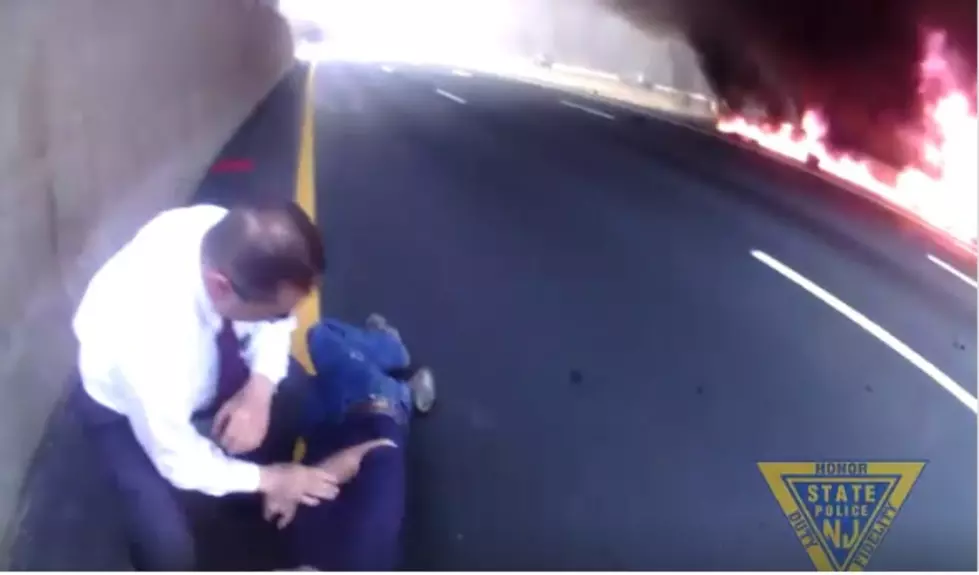 With Seconds to Spare, NJ Troopers Pull Man From Burning Truck
I-287 Truck Crash - Photo: NJSP
They often say first responders have to make split-second decisions. Here's proof of exactly what that means.
According to the New Jersey State Police, Tpr. Robert Tarletona was on I-287 in Bridgewater Township conducting a traffic stop Monday afternoon when a nearby tractor trailer ran off the road, hit a guardrail and bridge abutment, and bursting into flames.
Upon seeing and hearing the crash, the trooper ran back to his car, called for help, and sped-off to the crash.
As luck would have it, another trooper, Lt. Edward Ryer, was on his way home from work and also witnessed the crash. He was already helping the truck driver when Tpr. Tarletona arrived on-scene. The two worked together to pull the driver from the burning cab, dragging him to safety, seconds before it exploded.
The driver sustained minor injuries in the crash. The cause of the accident remains under investigation.
Enter your number to get our free mobile app