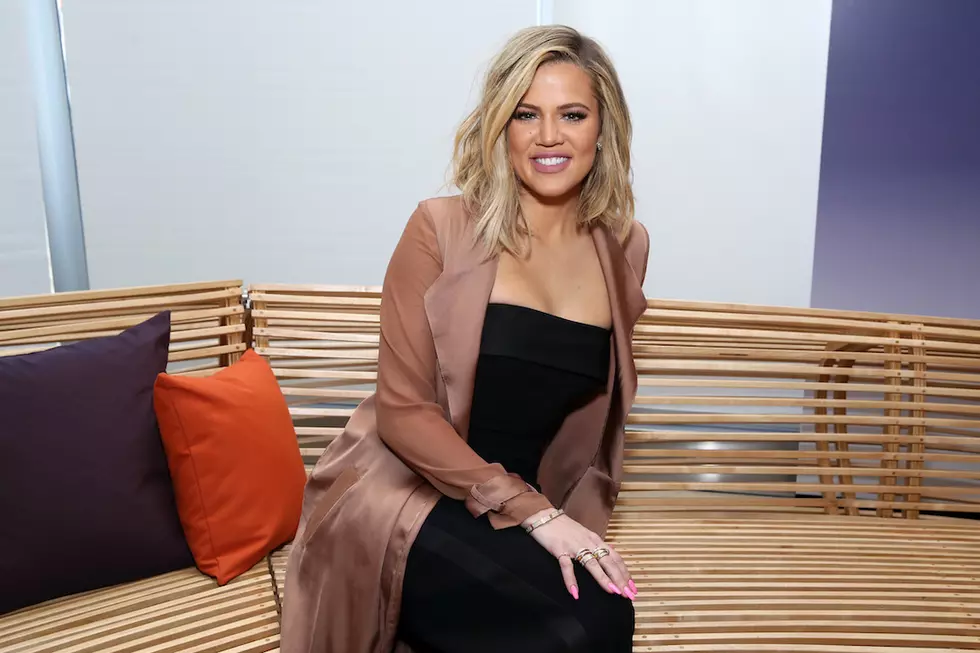 Why Khloe Kardashian + Tristan Thompson Spent Thanksgiving Together After 'Humiliating' Cheating Scandal
Cindy Ord/Getty Images for Allergan
Although their relationship has been rocky since the Cleveland Cavaliers player was caught cheating, People Magazine reported that Kardashian wanted them to be together for their 7-month-old's first Thanksgiving. On Thursday, she shared several photos of Thompson and their daughter at home in Cleveland, Ohio on Instagram.
A source told the outlet the 27-year-old Basketball player wasn't able to travel due to his playing schedule, and Kardashian "wants them to be together" for occasions such as this. The source added that Thompson is still on thin ice with the Kardashian family after he was caught cheating.
"Khloe's family can't stand Tristan," the source said. "They understand that Khloe wants True to spend time with Tristan and are supportive of that. There is not much love for Tristan anymore."
The scandal is currently playing out on Keeping Up With the Kardashians, which has been "humiliating" for Kardashian. She spoke candidly about the emotions she experienced after finding out Thompson has been unfaithful, telling fans she was fearful of being "selfish and emotional." The 34-year-old maintained that True was her top priority, explaining that she wanted her baby girl to have loving memories of her mother and father to look back on.
"My biggest fear was to be selfish and emotional (all understandable under these circumstances) during this time," she said.  "I had to have a lot of talks with myself to keep calm. I want True to look back at her baby photo albums and see love and complete bliss! She deserved to have her family in the room while she took her first breath! I'm proud of how I found the strength to do everything for True even before I met her."
Kardashian was missed while celebrating Thanksgiving in Ohio. Sister Kourtney Kardashian shared an Instagram post about the many things she was grateful for this Thanksgiving, including waking up in a house full of almost all her sisters. She noted that Khloe wasn't there, including several sad faces.
"I woke up this morning in bed with my children in the same house as my sisters (minus @KhloeKardashian i miss you), my brothers, the father of my kids, my mommy, my grandma, my nieces and nephew. I feel beyond grateful. Happy Thanksgiving!," Kourtney wrote.
25 Celebrities Who Were Caught Cheating