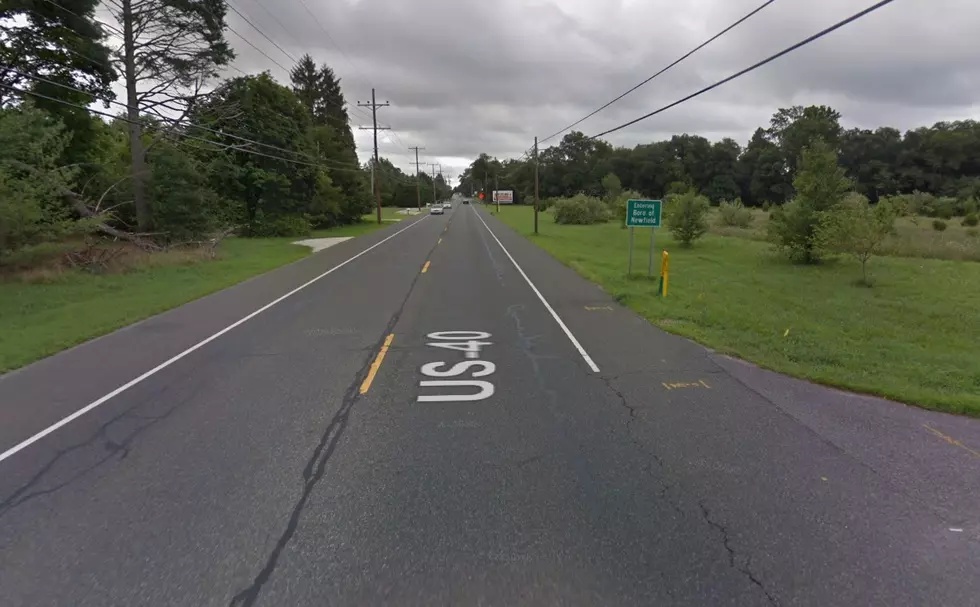 Vineland Man Killed in Crash on Route 40 in Gloucester County
Route 40 at Rosemont Avenue in Newfield, Gloucester County - Photo: Google Maps
Authorities say a man from Vineland was killed in a head-on crash with a tractor trailer on Route 40 in Gloucester County late Wednesday night.
According to NJ.com, 30-year-old Carl Cheeseman, Jr., of Vineland was going westbound on Route 40 in Newfield around 11PM Wednesday when his SUV crossed the center line and he struck an eastbound-traveling tractor trailer head-on.
Police say the accident may have been caused by Cheeseman trying to avoid hitting a deer.
Cheeseman was pronounced dead at the scene.
The truck driver, identified only as a 28-year-old man from Vineland, cooperated with police at the scene of the crash near Rosemont Avenue.
No charges have been filed and authorities do not believe alcohol or drugs played a part in the crash.
Crews worked for several hours to clean-up a large diesel fuel spill from the tractor trailer.
The Daily Journal reports the Gloucester County Hazmat Response Team, the Malaga and Forest Grove fire departments, Gloucester County EMS, Inspira Paramedics, and the New Jersey State Police Incident Management Unit all assisted with the investigation.
The implosion of Trump Plaza in Atlantic City on February 17, 2021
More South Jersey News from WPG Talk Radio 95.5 FM: