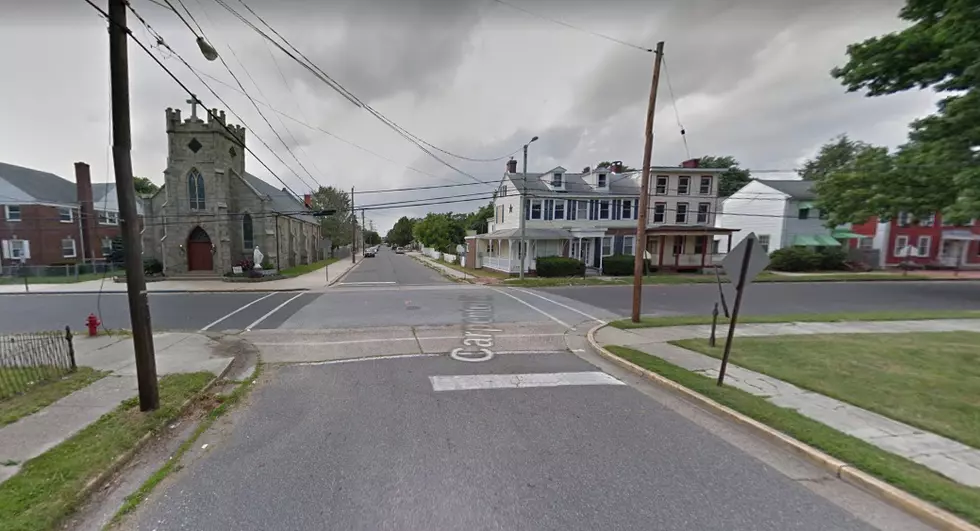 Verizon Subcontractor Shot in the Mouth in Salem
Oak and Carpenter Streets in Salem - Photo: Google Maps
Police in the City of Salem say a subcontractor for Verizon was shot in the mouth Tuesday afternoon after he didn't give a young man some change.
In a statement posted on Facebook by Salem Police Chief John Pelura III, cops were dispatched to South 3rd and Hedge at around 4:30 PM Tuesday for the report of a shooting.
Two Verizon Subcontractors were approached by three young males asking for change in the area of Oak and Carpenter Streets. When neither produced any one of the young males shot one of the contractors in the mouth.
Police say the suspects fled south on Oak and the victims ran west on Carpenter. The shooting victim was taken to a local trauma center in stable condition.
Evidence was collected from the scene and video surveillance in the area is being reviewed.
As of Wednesday night, there are no identified suspects at this time.
Anyone with information may call (856) 935-2TIP anonymously or contact Detective Sergeant Sean Simpkins of the Salem Police Department at (856) 935-0033.
Enter your number to get our free mobile app
NEXT UP: 10 Absolute WORST Tourist Incidents at Yellowstone National Park