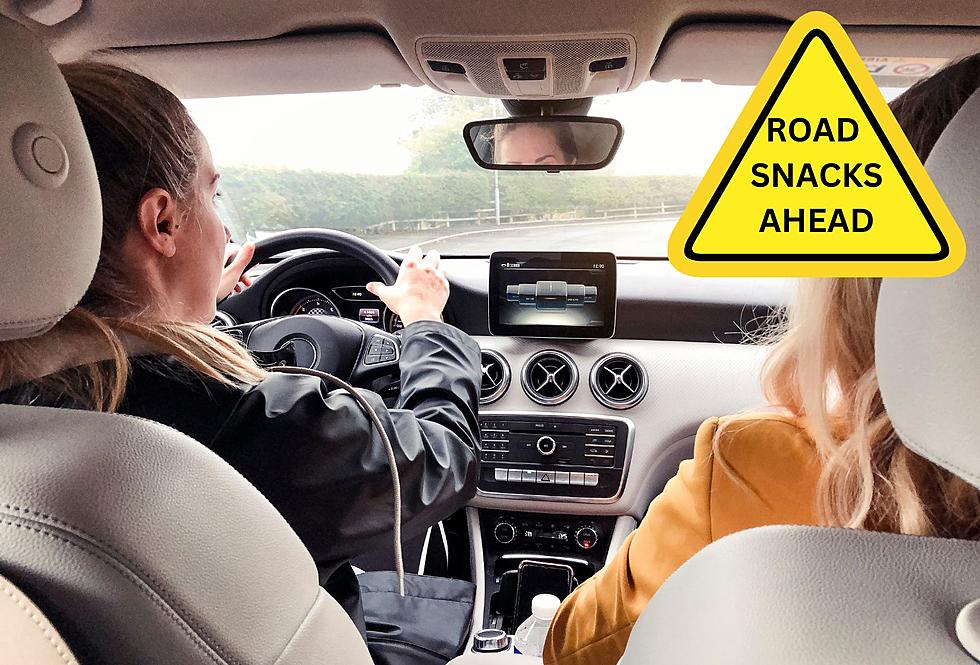 Turns out NJ drivers are obsessed with snacks
Canva
From the time I was a young kid, I felt like I was from another planet. Like I didn't fit in. Here's just one more example.
Road snacks.
Turns out I'm the only one in New Jersey not utterly obsessed with snacks on a road trip. I never even knew this was a thing. And the statistics are shocking.
Backstory. It came up on-air maybe more than a year ago between me, Bill Doyle and Kylie Moore. They were stunned I'd never heard of the concept.
Even when I was a kid and my dad would drive our mom and us to Pennsylvania to visit relatives snacks were never involved. Granted, I grew up poor. Maybe they literally couldn't afford the few extra bucks?
So it came up again because I'm away for the rest of the week bringing my son to college in Vermont. My son asked what 'road snacks' I bought.
When I said none he looked at me like I was from outer space. I instantly remembered the conversation with my colleagues.
So I found some statistics on this road snack guff that was recently published in the New York Post. Turns out that not only is New Jersey fixated on snacking while driving, the whole damn country is.
Can't you just wait a few hours without eating? Isn't this what Sbarros and Burger Kings at rest stops are for?
So let's take a look at just how clueless and out of touch I am.
While I, mind you even made several cross-country coast-to-coast road trips in my life never once thought about putting snacks in the car, here's how other people feel.
A survey of over 2,000 people conducted by OnePoll revealed 71% feel a road trip gives them a hall pass to eat as many snacks as they want.
More people felt snacks were an important part of a road trip (38%) than felt that way about the people in your car (34%) or the stops you make along the way (30%).
Road snacks are so important that 61% of people said they wouldn't go on a road trip if snacking were not allowed.
More people are traveling with chips (47%), cookies (44%), or candy (42%) in the car than with friends (39%), kids (33%), or pets (30%).
I feel like I overdosed on crazy pills. I'm floored it's this big of a thing.
Okay, so what are the most popular road trip snacks?
Top seven road trip snacks:
Chips – 47%
Chocolate - 47%
– 47%
Cookies – 44%
Nuts/seeds – 43%
Candy – 42%
Fresh/processed fruit – 40%
Granola bars – 38%
My next trip should be to Jupiter. I'm from there.
Opinions expressed in the post above are those of New Jersey 101.5 talk show host Jeff Deminski only.
You can now listen to Deminski & Doyle — On Demand! Hear New Jersey's favorite afternoon radio show any day of the week. Download the Deminski & Doyle show wherever you get podcasts, on our free app, or listen right now.
Report a correction 👈 | 👉 Contact our newsroom
Most popular grocery stores in America
LOOK: Here are 50 of your favorite retail chains that no longer exist
Are you ready to see the top 50 major retailers that no longer exist? Keep reading to see if your favorites made
the list
.