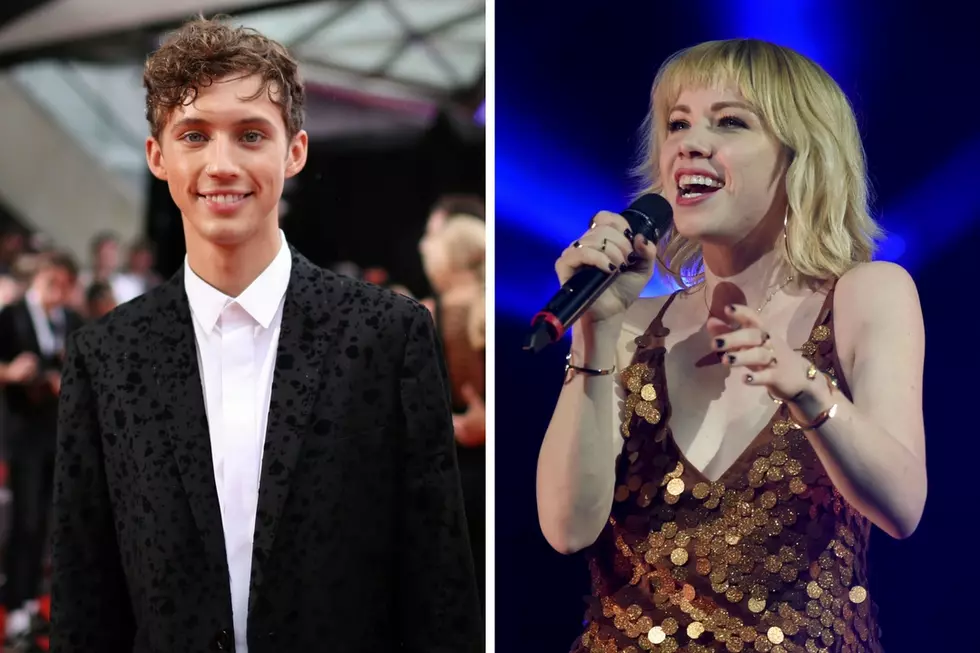 Troye Sivan Recorded Music With Carly Rae Jepsen
Cameron Spencer/Getty Images; Ethan Miller/Getty Images
Alas, he clarified that the team-up won't be seeing the light of day any time soon. "For this album, we wrote and it just never — sometimes it works, sometimes it doesn't," he told the outlet. "We wrote a really cute song ... you end up writing 50 songs for an album when you wanna pick 10, so sometimes they just don't make it."
But nonetheless, fans were excited about the prospect. "Hello i am going to die," tweeted one fan alongside the article.
For his first album, 2015's Blue Neighbourhood, Sivan kept the features relatively light, tapping artists including Broods, Betty Who, and Alessia Cara. But his star has significantly risen in the three years since, so it's possible he'll set the bar higher this time around. So far, though, he hasn't revealed any collaborations.
His next project, which has yet to receive a title, is due out this spring.
Troye Sivan Through the Years