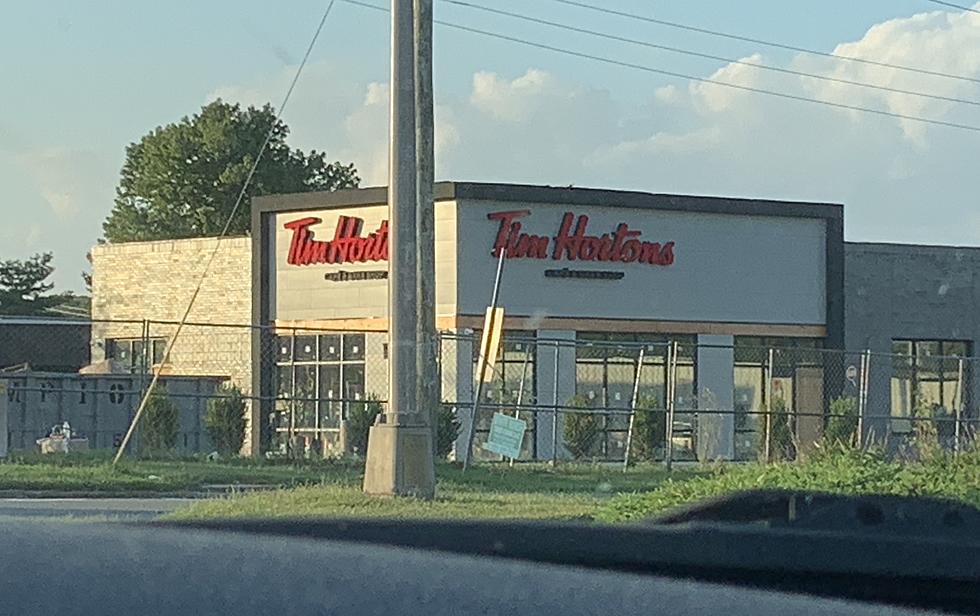 FINALLY! Tim Hortons Cafe and Bake Shop in Stratford, NJ Opening This Week
TSM South Jersey
Tim Hortons, the café and bakeshop popular in other U.S. states and in Canada, is finally opening this week Stratford, Camden County.
To be honest, I didn't know what a 'Tim Hortons' was until a couple of years ago when I was listening to a true-crime podcast and the hosts kept referring to Tim Hortons like it was a person's house, lol. It took me a bit to realize Tim Hortons was a coffee shop.
Of course, as a Starbucks lover, my curiosity was piqued because there was no Tim Hortons here in South Jersey. I eventually did see there are a few in North Jersey, in and around Philadelphia, and in Delaware, but I never ventured to one.
As of this week, I won't have to go far to have my first Tim Hortons experience. One has been built in Stratford!
And Bill Bray, Stratford's Borough Clerk, shared the good news with us over the weekend that Tim Hortons Grand Opening/Ribbon Cutting ceremony will happen Wednesday, November 17th at 11:30 a.m.! 
Guests will be treated to special giveaways (while supplies last and commuters), and there's a drive-thru window for you to grab your coffee if you've got to pop by and run.
Hortons menu includes premium coffee, hot and cold specialty drinks like lattes and cappuccinos, specialty teas, fruit smoothies, fresh baked goods, grilled Panini and classic sandwiches, wraps, soups, prepared foods, and more!
Back in May, we shared the good news after seeing a report on 42freeway.com confirming the construction.
The new Tim Hortons Donut and Coffee Shop being developed in Stratford took a giant leap in progress, when what feels...

Posted by 42 Freeway on Tuesday, May 11, 2021
The hockey-themed Tim Hortons, known for their coffee and donuts, will be located on the White Horse Pike at New Road, right between the CVS and TD Bank and within walking distance to the Lindenwold PATCO train station.
It's probably going to do really well just from its proximity to the railway. I've already got my eye on trying one of their breakfast sandwiches. Hopefully, I can make it out there sometime soon if not for the Grand Opening.
According to 42freeway.com, Tim Hortons gets its name from a Toronto Maple Leaf's hockey player who started the chain in 1964. Canadians call Tim Hortons 'Timmies'.
37 New Jersey Restaurants So Good They Should Be Franchised
From the streets of Cumberland County to the sands of the Jersey Shore, there are many restaurants you know and love SO MUCH you think more people should be able to enjoy them.
10 Fabulous Things to do in the Winter in New Jersey
LOOK: Best Beers From Every State
To find the best beer in each state and Washington D.C., Stacker
analyzed January 2020 data from BeerAdvocate
, a website that gathers user scores for beer in real-time. BeerAdvocate makes its determinations by compiling consumer ratings for all 50 states and Washington D.C. and applying a weighted rank to each. The weighted rank pulls the beer toward the list's average based on the number of ratings it has and aims to allow lesser-known beers to increase in rank. Only beers with at least 10 rankings to be considered; we took it a step further to only include beers with at least 100 user rankings in our gallery. Keep reading to find out what the best beer is in each of the 50 states and Washington D.C.