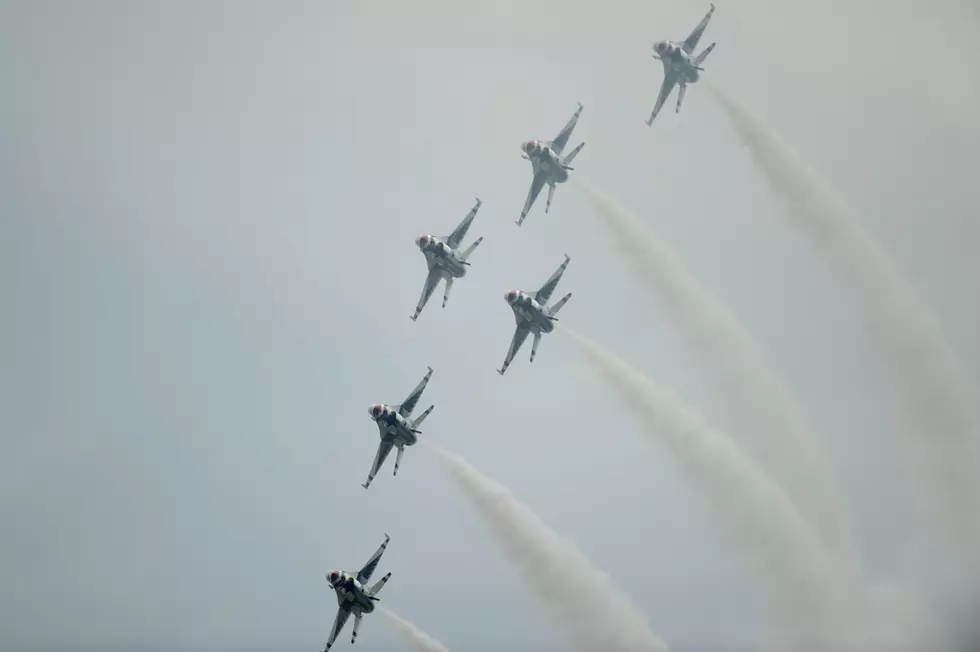 Thunderbirds & Blue Angels Release April 28 Flight Paths For NJ, NY, Philly
U.S. Air Force photo/Staff Sgt. Larry E. Reid Jr., Released
Anticipation is growing for the Air Force Thunderbirds and Navy Blue Angels demonstration flights over the tri-state area on Tuesday (April 28th) that we told you about over the weekend. Today, the flight paths for the events have been released.
Moments ago, Joint Base McGuire-Dix-Lakehurst posted the paths that will take the elite Air Force and Navy demonstration teams over the area:
It looks like New York City and the New Jersey suburbs of NYC as well as Philadelphia and the NJ suburbs of Philly and Trenton will get the best views, with the areas between Philly and the Joint Base also getting a look.
Enter your number to get our free mobile app
How to Make a No-Sew Face Mask From Leggings
Enter your number to get our free mobile app