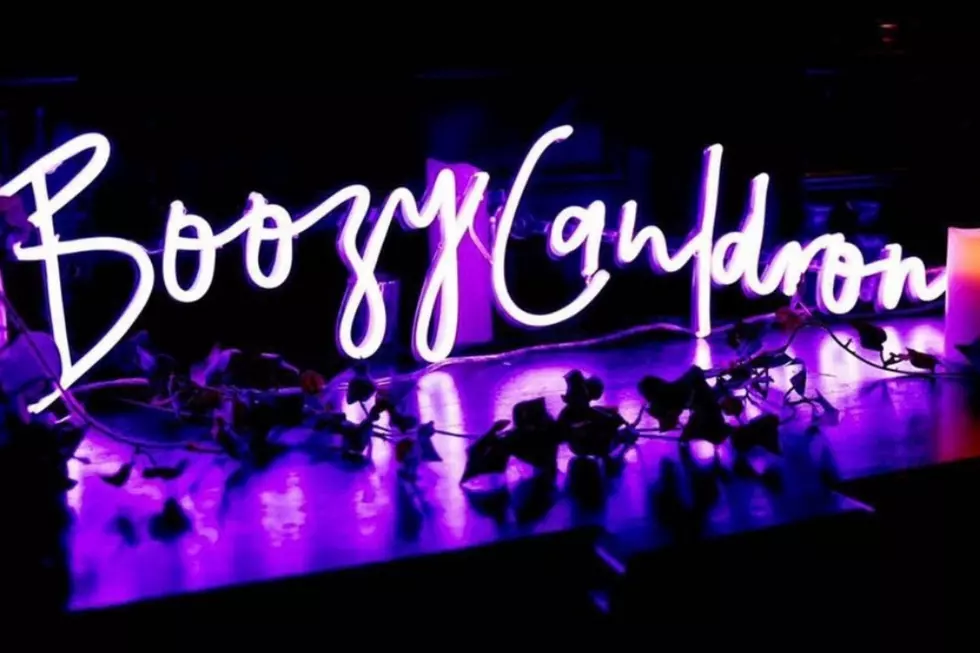 This Spooky Cocktail Experience Hits Philly This February For A Limited Time
@boozycauldron via Instagram
A new cocktail experience is coming to Philadelphia and it looks so fun! I'm totally into Halloween and this spooky boozy experience is perfect for you if you love that vibe.
The Boozy Cauldron is a cocktail experience that makes appearances in different major cities, and Philly is coming up on their list! If you've never heard of The Boozy Cauldron before, according to its official website, it's a 4-part Cocktail Experience and show led by professors of the Beverage Arts and cocktail wizards.
It seems to be a magical show with drinks, which sounds so fun. Some of the specialty cocktails you'll be able to try are their Buttered Beer, Black Magic a la Framboise, Dragons breath, and a Cookie Butter Cocktail Elixir.
We can all go get drinks whenever we want at our favorite bars, but there's something so cool about these pop-up bars and pop up experiences that always make their way into Philly. If you're into spooky stories, themed cocktails, and all things dark magic, this is for sure a good vibe for you.
The show is traveling all over the country and hitting major cities like Baltimore, Washington DC, Charlotte, and of course, Philly! In just a few weeks, The Boozy Cauldron will make its way into the city for 2 days only, so you have to get your tickets soon! You can get them through the official website or just go straight to Eventbrite and purchase them there.
The Boozy Cauldron is hitting Philly for 2 nights only. The first night being Thursday, February 16 from 7 - 8:30 pm and Friday, February 17 from 7 - 8:30 pm at The Historic Apothecary House located at 1621 Cecil B Moore Ave, Philadelphia, PA, 19121.
Tinsel Takes Flight — A Philadelphia Eagles Pop Up Bar — Opens in Center City
Tinsel Takes Flight is now open 7 days a week at 116 S 12th St in Philadelphia, Pa. They'll be open through the football playoffs as we hope to cheer on our team. Check out how AWESOME this place looks on the inside too:
These are the Hottest Pop Concerts Happening in Philadelphia in 2023
2023 will bring some of the best concerts from some of our absolute favorite artists to Philadelphia (including Taylor Swift, Ed Sheeran and P!Nk.). Here's a COMPLETE list of all of the shows (so far) & even details on how you can get tickets to Philadelphia's hottest concerts of 202