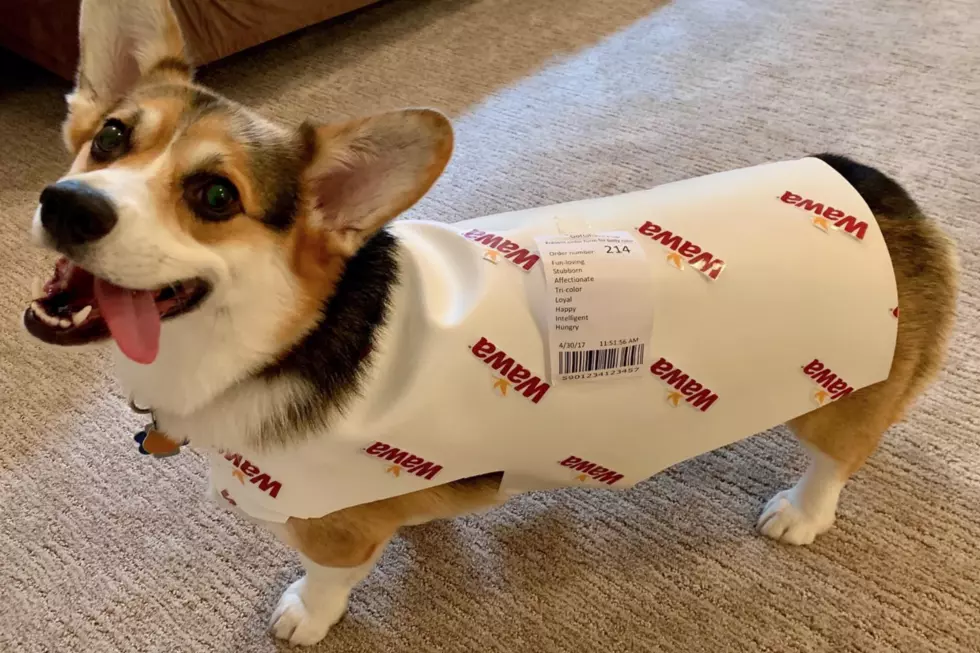 This Local Corgi Had The Best Halloween Costume Ever
Pooch Patrol PA via Facebook
Miles, a pup from Conshohocken was spotted wearing a costume that just screams he's from Pennsylvania with his Wawa Shorti sub costume. I mean, come on! How cute is he in his costume? Lots of people agree and this photo has gone viral on many sites.
Halloween costumes on kids are cute. Halloween costumes on babies are adorable. But Halloween costumes on dogs are the absolute BEST.
This is the first year in a long time that I have a puppy to dress up and I am so excited to put her in her costume for tonight. If you follow me on Instagram, you'll see her costume later.
In the meantime, we've gotta give kudos to Miles' owner Paul Watcko who turned his pup into a Wawa sub and even has a paid slip on it. Such a simple idea that everyone is loving.
Philly Voice has a handful of adorable dog costumes that were pretty adorable too, including this one.