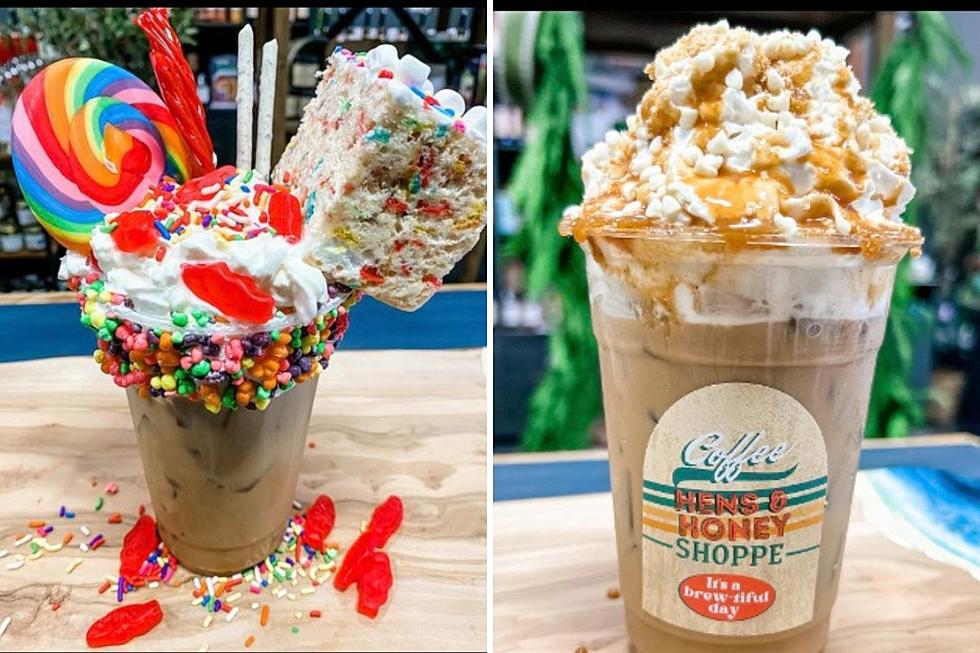 This Is Hands Down The Craziest Coffee Shop In New Jersey
@hensandhoneyshoppe via Instagram
If you're looking for the cutest iced coffee in New Jersey, look no further. I stumbled across this coffee shop in South Jersey and their menu is full of some of the most aesthetically pleasing coffees I've ever seen.
Originally I saw this local shop pop up on my Instagram feed and when I clicked on the profile to see where the shop was located, it turned out to be right in New Jersey!
Iced coffee is one of the internet's trendiest foods and shops everywhere are trying their best to make the best flavors with the trendiest touches to gain some internet fame.
This shop is doing just that. It's called Hens and Honey Shoppe and it's a coffee shop located in Swedesboro, New Jersey. This shop is truly home to some of the craziest-looking coffees I've ever seen. When I first caught glimpse of some of the drinks, I swore it had to be located in LA or Vegas, somewhere fancy and far away.
But, it turns out you can get these Insta feed-worthy drinks right in Gloucester County, not too far from Mercer and Burlington! They also seem to specialize in latte art and let me tell you, it's one of the coolest things a coffee shop can do.
This is a picture of one of their new flavors called the County Fair and you can't tell me you've ever seen a coffee like it! They also offer coffee flights so you can try out multiple flavors during your trip there.
This place looks amazing and if you're an iced coffee fan, this is a must-stop place to check off your list in NJ! Hens and Honey Shoppe is located at 95 Woodstown Rd, Swedesboro, NJ, 08085.
Which Bars Featured on MTV's 'Jersey Shore' Are Still Open?
We know the 'Jersey Shore' crew put these bars/clubs on the map, but which can you still visit over 10 years later?
This Medieval Airbnb Is Just 1 Hour from Mercer County, NJ
You don't have to time travel to feel like medieval royalty!