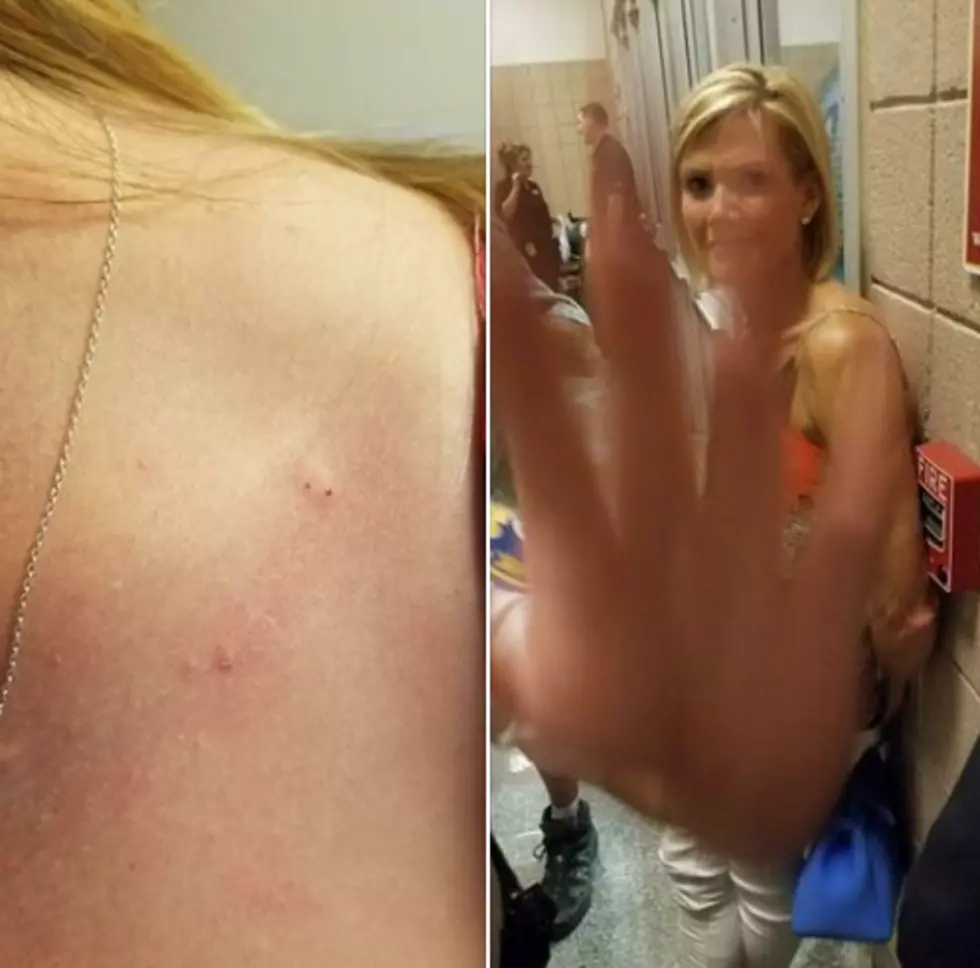 Report: Cecily Tynan Accused of Assaulting Woman at U2 Concert
Steven Buchanan/Facebook
The big story on Action News is...a South Philadelphia woman is accusing 6ABC meteorologist Cecily Tynan of assaulting her at Wednesday's U2 concert at Wells Fargo Center.  According to Philadelphia magazine, Brittany Lewandowski, 27, has filed a private criminal complaint against Tynan, 49, alleging that she jabbed her fingernails in to Lewandowski's collarbone and told her to "shut the f*** up".
Lewandowski told Philadelphia that she was was standing and dancing at the beginning of Wednesday's concert when she felt Tynan clawing at her from behind. The two then got into a shouting match, with Tynan claiming that the woman was blocking her view of the show and calling security.
Philadelphia says the disagreement was taken back to the security office, with Philly police being called to take a report. Lewandowski claims that Tynan was then moved to a suite, while she returned to her seat, but not before missing most of the show. Philadelphia said that neither Tynan nor 6ABC would respond for comment.
According to the magazine, Philadelphia Police did confirm investigating a report of an assault between a 27-year old woman and a 49-year-old woman at the concert but didn't release details because no arrests were made. A decision to press charges will be left up to the district attorney.
Lewandowski's boyfriend, Stephan Buchanan, posted about the fracas on Facebook after the show.