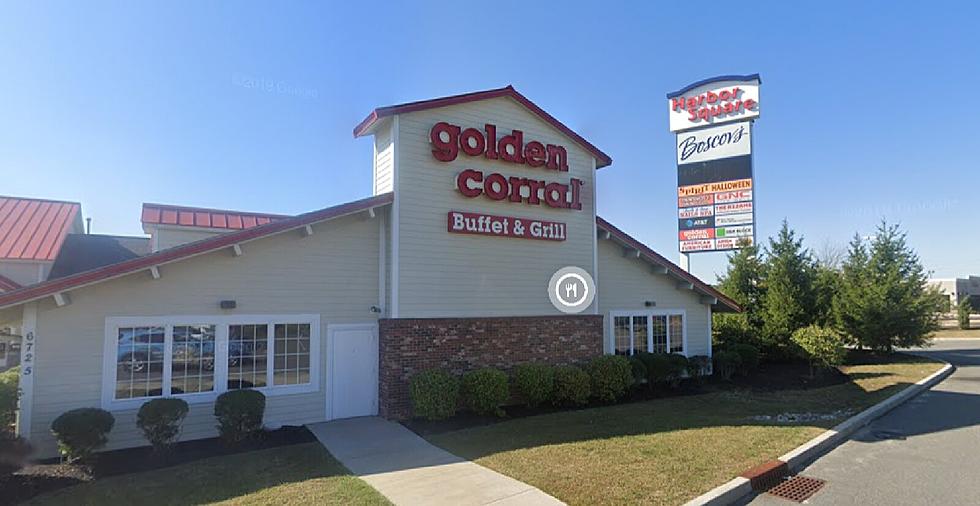 Popular Egg Harbor Township NJ Restaurant to Reopen Soon
Google Maps
It's been a crazy couple of years, especially for local businesses in South Jersey.
One restaurant closed for most of the pandemic and beyond has announced they have plans to soon reopen.
The Golden Corral Buffet and Grill in Egg Harbor Township (in the area formerly known as the Shore Mall) has announced they're going to soon be back in business.
It was assumed that their closing was all COVID-related, but apparently, that's not the case.
In a Facebook post, Nira Patel the restaurant's owner says, "As many of our followers know, for the last eleven months we have been involved in a meritless lawsuit with a bank who has made baseless attacks about our business. Allegations that have been embarrassing to my family and employees. The truth has been finally released and my hope is to regain your trust and confidence while the legal proceedings move forward."
In the post, Patel states that they will, in fact, be opening and are now looking to fill 50 hourly positions at the restaurant.
Patel promises more information soon, including "exciting changes" and restaurant opening dates.
SOURCE: Facebook.
26 Google Street View Images That Show Just How Much South Jersey Has Changed
We've seen a lot of change in Atlantic and Cape May Counties over the past few years -- but given how busy many of us are, perhaps we forget how things used to be. Thanks to Google Street View, we can go back in time...
17 Things You Likely Don't Know About the Garden State Parkway
You probably drive on the Garden State Parkway all of the time, but how much do you know about one of the busiest roads in New Jersey?
More of the Funniest Yelp Reviews of An Atlantic City Strip Club
This is our second foray into "naked women are our business" scene.