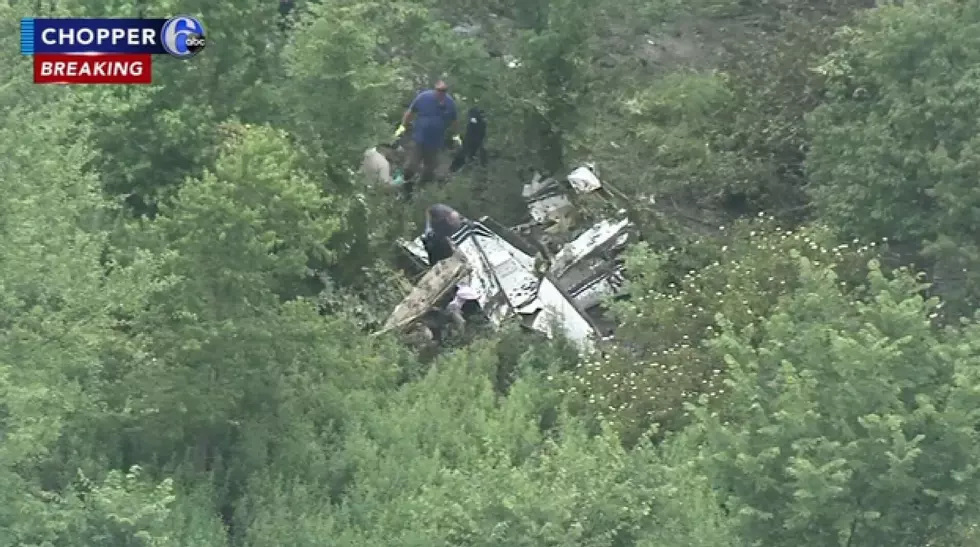 Plane Crash in Burlington County Claims Two Lives [VIDEO]
Photo via Chopper 6/6abc
Two people are dead following a small plane crash Wednesday in Burlington County.
The twin-engine plane reportedly went down sometime around 9 a.m. off Smithfield-Jackson Rd. in Springfield Twp. not far from Route 206. Witnesses tell 6abc.com they heard the plane's engine come to a stop, and then a loud bang. It is believed to have taken off from South Jersey Regional Airport in Lumberton and was bound for Hyannis, Massachusetts.
Video of the scene shows the heavily-damaged aircraft in a wooded area, crumpled and disjointed.
Authorities have not yet revealed the identities of those killed in the crash, but they are both men, according to NJ.com. The National Transportation Safety Board is investigating.