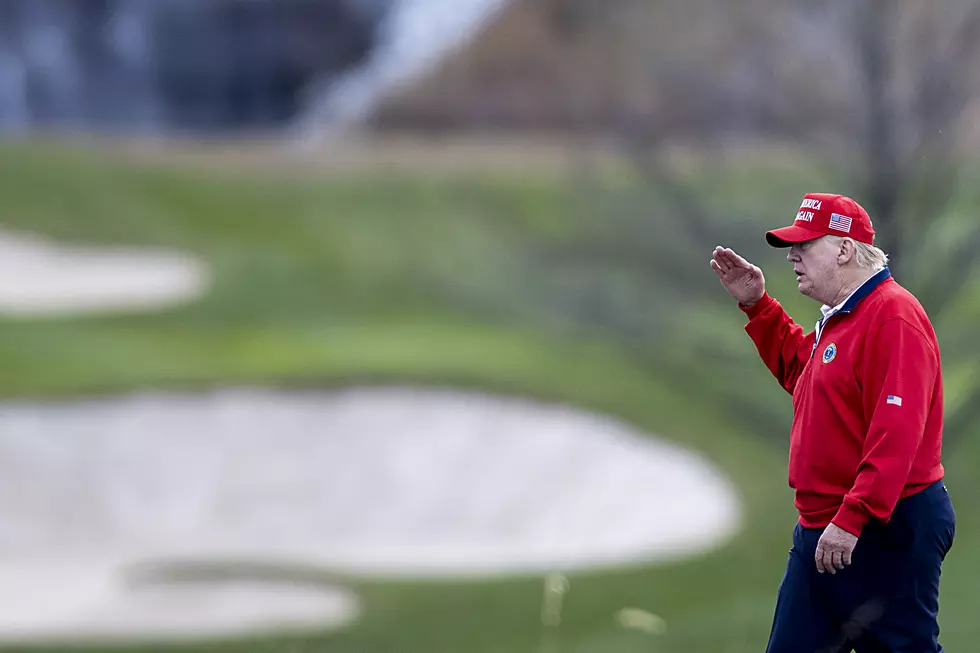 PGA Cuts Ties with Trump's New Jersey Golf Course Following Capitol Riot
Getty Images
The Professional Golfer's Association of America has chosen not to continue holding a major championship at Donald Trump's New Jersey golf course, cutting ties with the president after last week's pro-Trump riot at the U.S. Capitol Building.
Enter your number to get our free mobile app
In a statement, PGA President Jim Richerson says the board voted to exercise its right to "terminate the agreement" (which began in 2014) with Trump National golf course, located in Bedminster, Somerset County.
"The PGA of America Board of Directors voted tonight to exercise the right to terminate the agreement to play the 2022 PGA Championship at Trump Bedminster." — Jim Richerson, PGA of America President

Posted by PGA.com on Sunday, January 10, 2021
Following the mayhem at the Capitol in Washington D.C. where a joint session was meeting to certify the results of the 2020 presidential election, PGA of America convened to decide whether it would keep its premier championship - and one of golf's four major championships - at Trump National in 2022. Five people, including a Capitol Police officer, were killed in the riot. Prior to the unrest, President Trump gave a speech to his base in which he repeatedly made false claims of election fraud and encouraged his supporters to "fight."
Speaking with 6abc.com, Seth Waugh, CEO of the PGA of America, said, "Our feeling was given the tragic events of Wednesday that we could no longer hold it at Bedminster. The damage could have been irreparable. The only real course of action was to leave." Waugh continued, "This is not because of any pressures we feel. We're not being forced into a decision. We had to make a business decision. It's a perpetual institution. My job is to hand it off better than when I found it. One hundred years from now, we still want to be vibrant."
This isn't the first time the PGA has broken ties with Donald Trump in recent years. Back in 2015, it canceled the PGA Grand Slam of Golf at Trump National in Los Angeles after then presidential-hopeful Trump made disparaging comments about Mexican immigrants.
Trump loves to golf. We've seen evidence of that, plus he owns golf courses in multiple parts of the world. So, a damaged partnership with the PGA certainly makes a bad situation worse for the president, hitting him where it hurts -- his pride and his wallet.
KEEP READING: See notable new words that were coined the year you were born