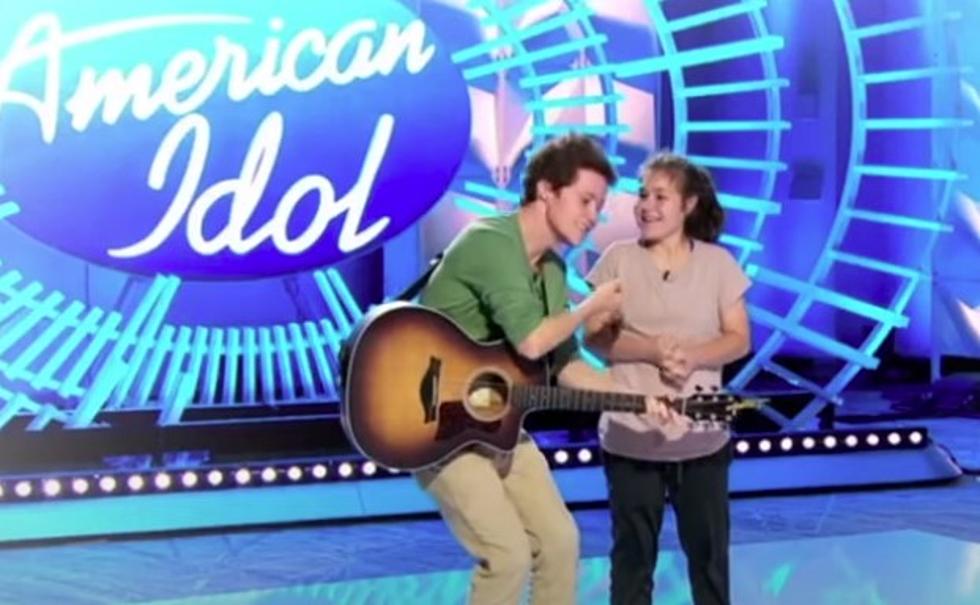 Our Manasquan, New Jersey American Idol Is Coming Home After A Great Run
Photo credit: American Idol Youtube
If you haven't been watching Manasquan's Cole Hallman on American Idol you were missing out.  His music touched thousands of people and his family story has too.  After a great run and a trip to Hollywood, our American Idol had to say goodbye to the judges and end his run on the show.
I don't know about you, but I'm ready to celebrate Cole Hallman's incredible accomplishment of getting on the show in the first place.  Above and beyond that, making it to Hollywood is super-impressive.  He represented Jersey well, even though all of this must have felt like a total whirlwind!
Cole was no stranger to gaining popularity prior to the show. His music videos started going viral before all this which is what caught the attention of American Idol in the first place. In case you missed it when Cole was on the Jersey Shore Morning Show, he humbly explained that he actually got scouted by American Idol producers because he was creating so much buzz online.  How many of us can say that?
Season 20 of American Idol was a landmark season to be a part of, think about it, that means he was just a two-year-old toddler watching Kelly Clarkson have her big moment!
Cole, if you are reading this, remember you are just 22 and there are so many more moments for you to shine and take your music wherever you want it to go!
In his exit, he said that he is grateful for the experience.  I was messaging with him earlier today and he said that when his throat clears up he will come back on the Jersey Shore Morning Show with Lou and me to share more of his journey.
By the way, I would like to put it into the universe that instead of Cole being a barback at Stone Pony in Asbury Park, he should be the starring act taking the stage. I would buy a ticket, wouldn't you?
See my original post about Cole and one of his most touching viral videos here.
9 Things To Do At The Asbury Park Boardwalk
Top Jersey Shore Bars We Can't Wait To Hit Up This Summer