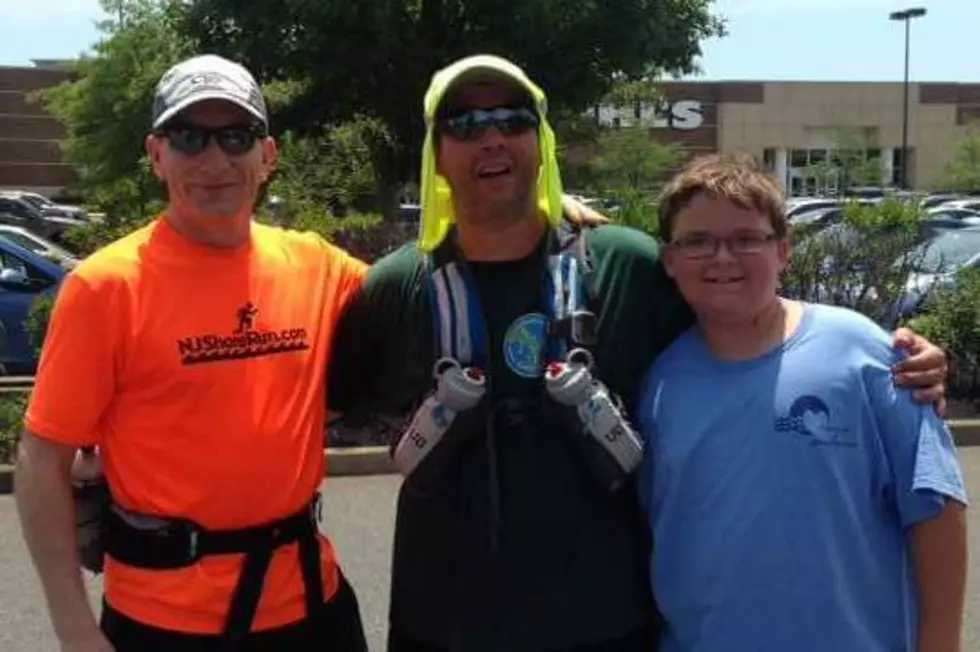 Once 135 lbs. Overweight, Jersey Shore Man Raises Money with 100-mile Run
Photo courtesy of Rich McCleary
MANAHAWKIN — Nearly a decade ago, Rich McCleary's heart suddenly stopped.
It wasn't a heart attack. In fact, no one ever really told the Little Egg Harbor resident what had happened to him. But McCleary was 135 pounds overweight at the time, and he made the decision to change his lifestyle.
So he began running, little by little, until his brother-in-law got him interested in what is called ultra-running — another word for long-distance runs. And on Saturday, for the fourth time, McCleary will be headlining a 100-mile charity run for Ocean of Love, which helps Ocean County children battling cancer.
"The reason that we're out here for is not really for the run, as much as it is for raising money for the charity," McCleary said.
This year's course begins in Cape May, runs north along the Jersey Shore, makes a turn west, and then links back up with Route 9 before ending where McCleary works, as the manager of the Applebee's on Route 72 in Manahawkin. It will take over 24 hours for him to complete the run, which is taking a more scenic route than a purely competitive race would.
"I am going to utilize Facebook Live this year so I can give updates, so people can see where I'm at, and if they want to come out and join me in a run for a couple miles," McCleary said.
McCleary's last 100-mile run came in April, though he'd done 50-mile races leading up to that in January, February, and March. He said he typically runs 50 to 60 miles a week, and has become a 12-month-a-year athlete. However, keeping in mind his prior health problems, he still has to watch what he eats, maintaining a high-protein diet.
As for Ocean of Love, McCleary's connection to the charity goes back more than 10 years, in association with Applebee's, from car washes to golf outings to these running events.
"I thought, what a great way to give back to the community, for something that saved my life, by raising money for these children that are battling cancer, through Ocean of Love," McCleary said.
---